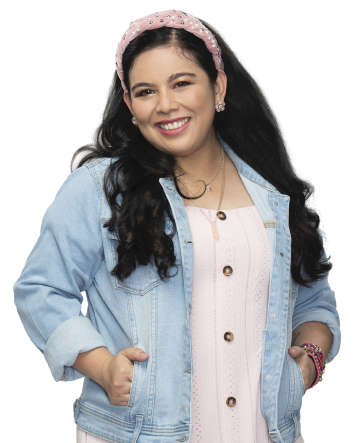 "Ah, so you're the girl behind that laugh!" is what you'd often hear people say when they first realize they're speaking with Maria Maldita.
She's been in the entertainment industry since 2008, both radio and TV Cable in the entertainment industry. Maria Maldita's move to Dubai helped her finally kick off her dream to see the world, having gone to China, France, Greece & Turkey, to name a few.
Often teased for her deep voice and "killer thighs", you'll definitely have lots of laughs with the mother of two, foodie, traveler, shopaholic and animal loving Maria Maldita, every weekday from 4PM - 9PM on TAG Pack Up Na.
Get to know Maria Maldita
What was your first job in UAE?
Radio presenter
Favourite Filipino movie?
Got to Believe in Magic & Starting Over Again
Who is your Pinoy idol?
Liza Soberano, Angel Locsin, Anne Curtis, Lea Salonga & Jed Madela
Favourite food that you discovered in UAE?
Kunafa for the win!
Where do you want to go for your dream vacation?
Around the world!!! Lol. Egypt & Italy.
What do you love most about working in radio?
Music & sharing your thoughts out loud.
What is your happy song?
FOOTLOOSE LOL
What is your motto in life?
To many to mention. Lol! --> just believe and have faith.
What is love?
Love is... all that matters faithful and forever, keepin' us together love is all we need. 😝
What is the essence of a radio presenter?
Being an on-air friend to our dear listeners.
HER SHOWS