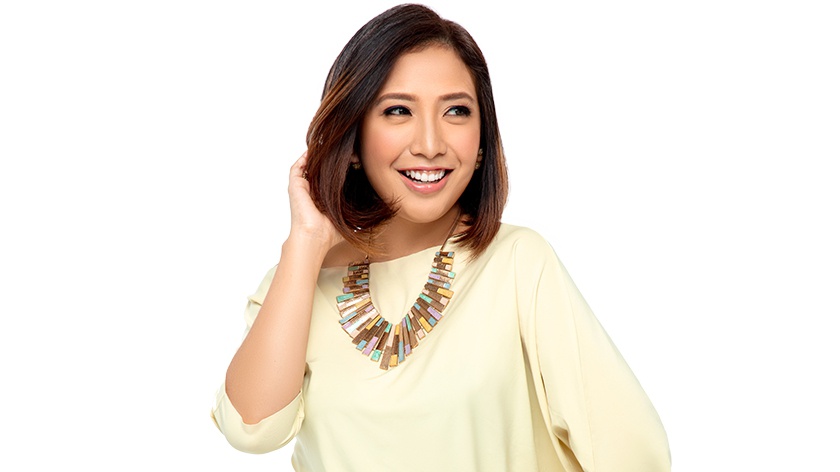 Say goodbye to "siesta time" as Louie da Costa keeps you wide awake after that heavy lunch break. No more slipping into a food coma during office hours because she'll keep you busy reminiscing to your favorite tunes and giving you the chance to take control of the playlist.
Time: 2pm – 4pm
Weekdays
GET TO KNOW LOUIE DA COSTA
Often teased as the "English-era" (girl who keeps talking in English) of the station, Louie da Costa could be considered as one of the newbies when it comes to doing Filipino radio. But with nearly 10 years in the English radio industry as a traffic reporter, newscaster and radio presenter (RJ), and having grown up in Dubai, you could say Louie has adapted to working at Tag rather well. She's quite proud of going back to her Pinoy roots and for being able to dish out Filipino wise-cracks just like any cool, street-talking Juan – or so she tells herself as the team jokes about the sudden slips of her 'twang'.
The proud mom of 2 and loving wife isn't all smiles and sweetness though, she's usually the first to crack a naughty joke, randomly break out into song and dance, or jump around, headbanging to a really good rock song- probably the reason why she's been dubbed "Prinsesa ng Banda" (The Band Princess) by her partner, Bluebird; a big change from her previous title, "the Filipina Queen," when she was still on Virgin Radio Dubai.
Nominated twice for Best Radio DJ (Dubai & UAE) and twice for Best Female Presenter (winning the title in 2014), Louie says she appreciates the awards and recognition but really finds more happiness in the love and support that got her the acknowledgment… not to mention all the free food they have at the awards nights.
A tiny girl with a big heart and an even bigger appetite, Louie couldn't be happier that the breakfast show isn't just about entertaining but also informing, advising, helping people in the community and, yes, eating on the radio.
So catch the hungry, mood-swinging wannabe philanthropist/therapist/rockstar, Louie da Costa, every Saturday from 2-5pm on Bandang Hapon on Tag 91.1.
SHOW PODCASTS