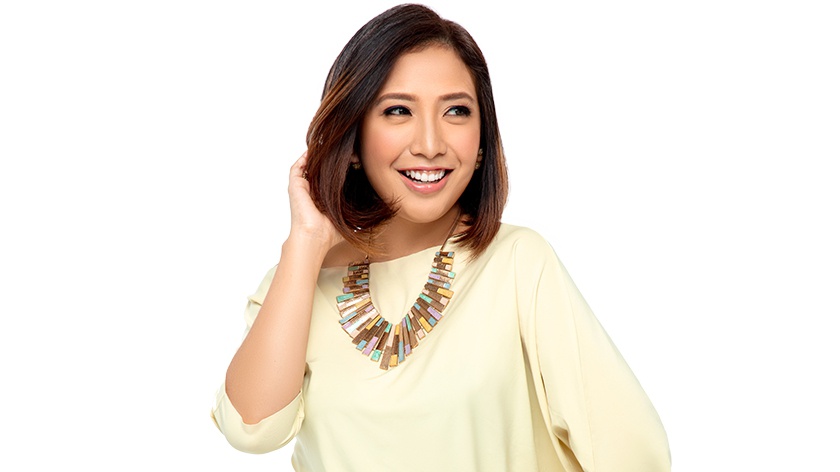 Say goodbye to "siesta time" as Louie da Costa keeps you wide awake after that heavy lunch break with TAG Break Na! No more slipping into a food coma during office hours because she'll keep you busy reminiscing to your favorite tunes and giving you the chance to take control of the playlist.
Time: 2pm – 4pm
Weekdays
GET TO KNOW LOUIE DA COSTA
Nicknamed the "Madam" by her fellow presenters, Louie da Costa is anything but one.
The new Content Director of Tag 91.1 is still, very much, a radio jock at heart - goofy, fun loving, casual, and full of warmth.
Nominated twice for Best Radio DJ (Dubai & UAE), twice for Best Female Radio Presenter (winning the title in 2014), and TFT Media Personality of the year in 2018, Louie says she appreciates the awards and recognition but really finds more happiness in the love and support that got her the acknowledgment. *Not to mention the all free food they have at the awards nights!*
A tiny girl with a big heart and an even bigger appetite, people are often surprised to know that she's already a mom of 3.
And ever the mom at home and the mom of the station, Louie always tries to share some pearls of wisdom and positivity in between all the entertainment; believing that radio can be a tool to make the world a better place.
So catch the hungry, mood-swinging, wannabe philanthropist/therapist/environmentalist, Louie da Costa, every weekday on Tag Break Na from 2-4pm on Tag 91.1
SHOW PODCASTS