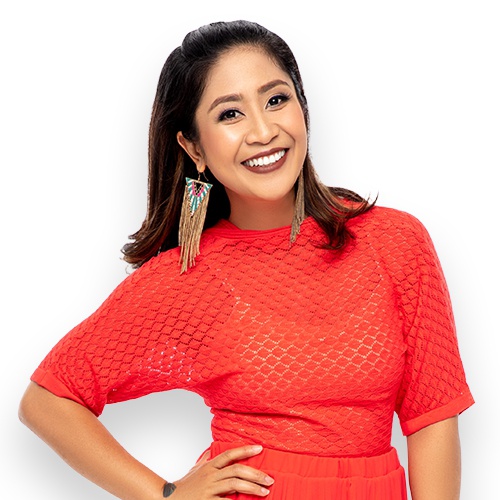 Keri Belle is swiftly making her mark on the radio, thanks to her infectious bubbly personality.
Keri is no stranger to media, she's been a writer for a 24-hour news channel in the Philippines, worked in media production (TV, film, and commercial) here in the UAE, and was also a radio news reporter.
But don't be surprised if she adds TV hosting to that list, as she's one that should be SEEN and heard because of her outrageous facial expressions, descriptive hand gestures, and her love of dancing (she really loves to dance…anytime…anywhere). It's no wonder people often call her "Keri Kiti-Kiti" (a Pinoy term often used to describe someone who can't sit still).
This late-blooming, independent-yet-shy, girl-next-door is finally ready to take on the world with her quick wit, positive disposition, and adventurous persona. She may even find her one true love in the process.
Join her every weekday from 5 AM to 10 AM with Bluebird on Tag Gising Na only on Tag 91.1
HER SHOWS