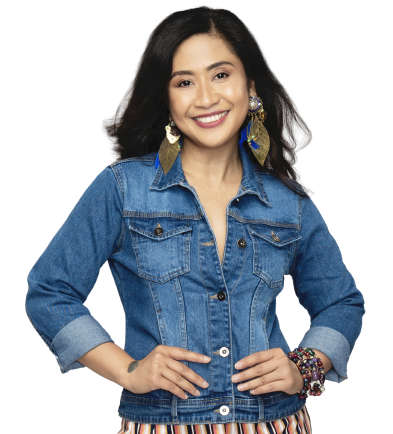 Keri Belle is swiftly making her mark on the radio, thanks to her infectious bubbly personality.
Keri is no stranger to media, she's been a writer for a 24-hour news channel in the Philippines, worked in media production (TV, film, and commercial) here in the UAE, and was also a radio news reporter.
This late-blooming, independent-yet-shy, girl-next-door is finally ready to take on the world with her quick wit, positive disposition, and adventurous persona. She may even find her one true love in the process.
Join her every weekday from 5AM - 10AM with Bluebird on TAG Gising Na.
Get to know Keri Belle
What was your first job in UAE?
Writer for a media monitoring company
Favourite Filipino movie?
"Dahil Mahal Na Mahal Kita" nothing beats Claudine & Rico loveteam!
Who is your Pinoy idol?
Hands down …my FADER DIR!!! He's legit Filipino & has been my hero from the get go! 😅
Favourite food that you discovered in UAE?
Shakshuka
Where do you want to go for your dream vacation?
Hawaii 🙂
What do you love most about working in radio?
Getting to meet a lot of inspiring & interesting people from every walk of life and of course forming special relationships with co-workers because it's a small niche group
What is your happy song?
"Dancing in the Moonlight" by Toploader
What is your secret talent?
If I tell you now, then it won't be a secret… is it? Haha!
What is love?
"Oh baby don't hurt me… don't hurt me…no more!" (excerpt from Haddaway's "What Is Love" song) NEXT QUESTION!
What is the essence of a radio presenter?
That's a tough one…well I guess our role is to disseminate information that are vital to our listeners & community in an effective and entertaining way. It may sound easy, but it's not! 😅
HER SHOWS