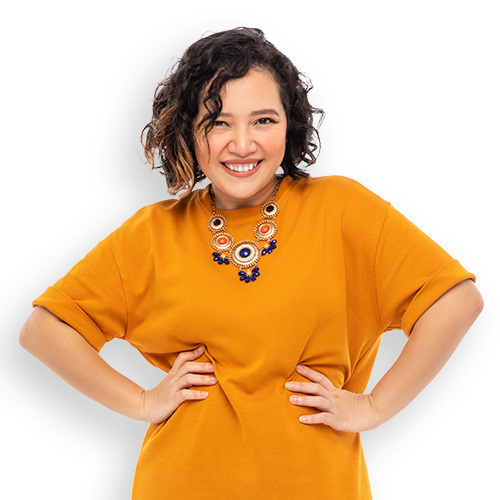 The seemingly shy little girl of Tag 91.1, Pepper Reu is anything but silent.
Surprisingly, her love of speaking didn't get her into radio earlier in her career.
She started out as a competitive "illustrative storyteller" and theater actress back in college before working in PR & events (both behind the scenes and on stage) for 5 years.
Ever the talker, Pepper Reu, loves to travel to find someone new to chat with, although she'd claim it's "for the culture."
But even if she can keep a conversation going from sunrise to sundown, she also loves to listen and holds a lot of people's secrets in her big head of curly hair.
And she'd do anything to help a friend or to get you to smile, even if she has to sing and dance for you!
A music-lover, movie-buff, series-junkie, traveler-at-heart, and foodie, Pepper stands by the saying, 'good things come in small packages'. Never underestimate this little munchkin as she's always up for a good challenge.
Catch Pepper Reu on Pinoy Song hits every Friday & Saturday from 11am to 2pm on Tag Weekend Na!