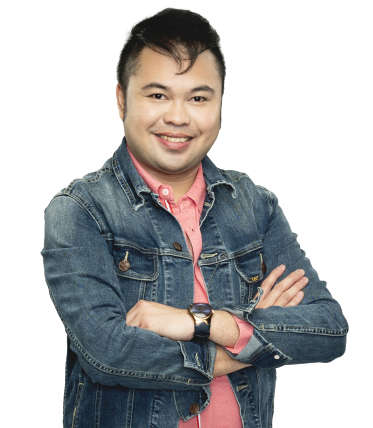 Unknown by many, Johnny Biryani isn't just about radio, as his first love is to perform onstage. He was an alumnus of a university-based theatre company, receiving numerous awards including Entertainer of the Year and Best Stage Performance by An Actor in 2012.
Johnny's first foray into radio was during his senior year in college as a radio announcer in an FM station in Baguio City, Philippines.
Join Johnny Biryani with Maria Maldita every weekday from 4PM - 9PM on TAG Pack Up Na.
Get to know Johnny Biryani
What was your first job in UAE?
Photographer
Favourite Filipino movie?
Cholo Laurel's Nasaan Ka Man
Who is your Pinoy idol?
No less than our national hero, Jose Rizal. Reklamador din kasi ako in real life. Lol. Collective voices of "reklamadors" can change everything!
Favourite food that you discovered in UAE?
Manakish
Where do you want to go for your dream vacation?
South Korea! Feeling ko koreano ako sa past life. Annyeonghaseyo!
What do you love most about working in radio?
Getting to connect and inspire people. Plus giveaways! Feels like im a legit game show host! Lol
What is your happy song?
Running by Gaho (Start Up OST)
What is your motto in life?
I am a goal-digger and no one can drag me down.
What is love?
Love means acceptance, not conversion.
What is the essence of a radio presenter?
Thank you for that wonderful question. For me, the essence of being a radio presenter is being able to influence and enrich people with self-awareness. And I, thank you!
HIS SHOWS