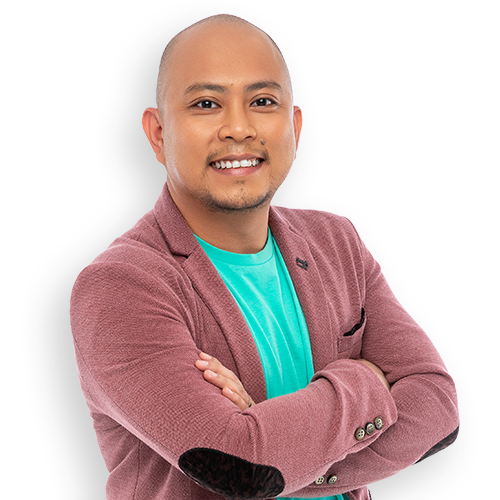 Don't let the glasses and very professional demeanor fool you, Alfred Ryce is what we Pinoys call "nasa loob ang kulo" (literally translated to: he's boiling inside), and is one of the animated jokers of the group… although be warned, he's mostly armed with "tito jokes" (dad jokes).
Prior to his corporate life, Alfred had a brief radio stint in his province of Albay, Philippines. It was cut short because he was called by the hustle and bustle of Metro Manila living before eventually moving to the UAE.
To satisfy his love of entertainment and meeting new people, he took on hosting gigs on the side – from birthday parties & weddings to corporate events - and finally found his way back to radio, on Tag 91.1.
If he isn't eating, running, listening to podcasts or playing video games with his son, you can catch the wannabe rocker, Alfred Ryce, on Bandang Hapon every Friday & Saturday from 2-5 on Tag Weekend Na!