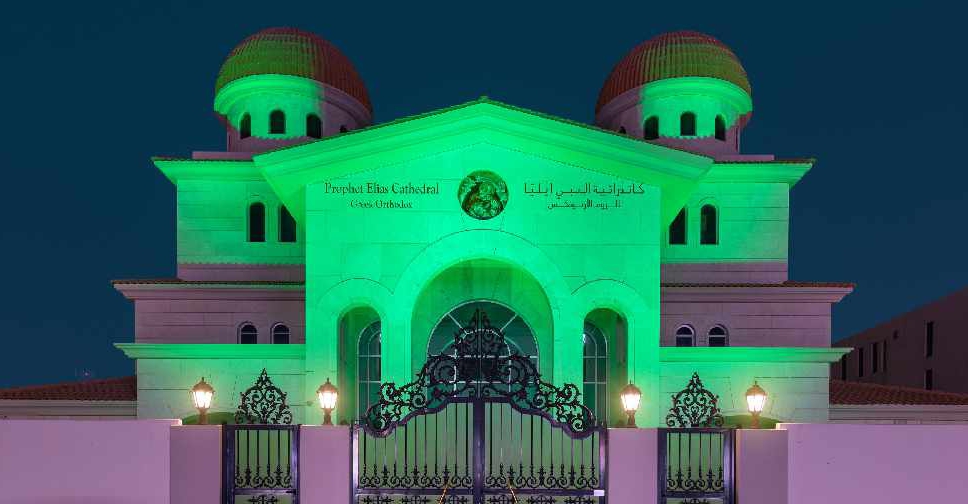 WAM
Non-Muslim places of worship in Abu Dhabi have been lit up in green ahead of an upcoming ceremony to licence them. 
Earlier this week it was announced that 18 venues in the capital including churches, temples and gurudwaras will officially be recognised by the law.
Authorities say the goal is to bring all institutions of worship under one licence umbrella and assist them in their day-to-day running.
A ceremony will be held at Emirates Palace on Sunday to mark the occasion, which also coincides with International Day of Peace 2019.