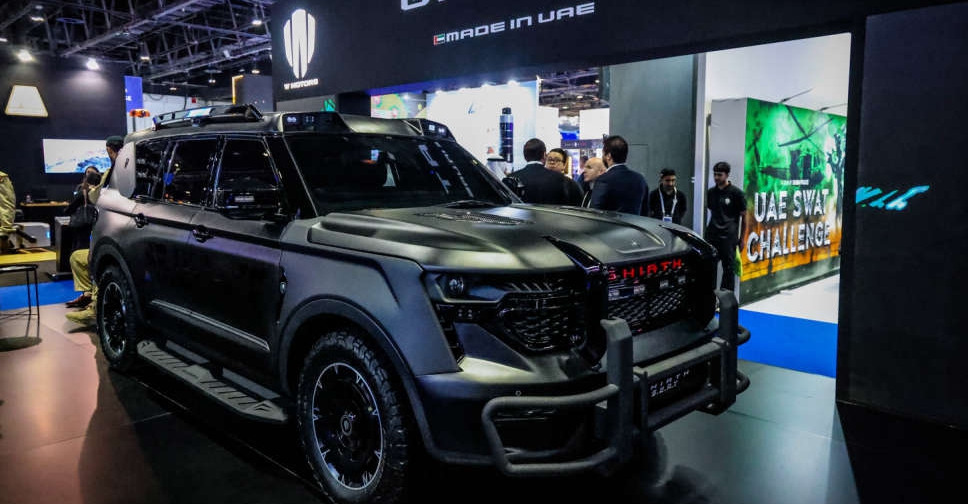 File picture
Dubai Police has added the ultra high-tech GHIATH SWAT vehicle to its fleet as it significantly enhances the tactical response capabilities of its force's security patrols.
The acquisition was unveiled at the World Police Summit, which is being at the Dubai World Trade Centre from March 7 to 9.
Designed, engineered and developed by W Motors, the vehicle has a drone launch system, nine surveillance cameras with number plate recognition capabilities and a built-in tracking system that's linked to the operation room.
It also comes equipped with weapons and ammunition mounting and storage systems, crowd dispersal smoke system, military grade infrared LED light system for night vision driving and covert infrared tracking lights.
The interior is no less impressive with facial recognition and driver behaviour-enabled surveillance cameras; a vehicle GPS tracker deployment system; plus, two rear seat-mounted removable military spec android tablets and four police body cam charging docks.
His Highness Sheikh Hamdan bin Mohammed bin Rashid Al Maktoum, Crown Prince of Dubai and Chairman of The Executive Council of Dubai, named the vehicle after his falcon.
The new addition follows the release of the "world's most advanced security vehicle" GHIATH Smart Patrol, which was officially launched at last's year summit.
It is scheduled to be on the roads by next month.
Commenting on the GHIATH SWAT vehicle, Lieutenant General Abdullah Khalifa Al Marri, Commander-in-Chief, Dubai Police, highlighted how Dubai is "committed to staying ahead and providing our officers with the best tools to ensure the safety and security of our city".
.@HamdanMohammed attends the opening of the World @PoliceSummit 2023. Held under the patronage of @HHShkMohd, the 2nd edition brings together law enforcement officials, security experts, & decision-makers to discuss the future of policing & security.https://t.co/2fSVaow3kB pic.twitter.com/S0M02N9RZS

— Dubai Media Office (@DXBMediaOffice) March 7, 2023
After touring the summit, Sheikh Hamdan n stressed the importance of international cooperation in implementing the rule of law, combating all forms of crime and facilitating the exchange of knowledge and expertise in the field.
He also praised the UAE security forces for their efforts to maintain security and combat crime and their constant keenness to work with police agencies from across the world, as demonstrated by the hosting of the World Police Summit.