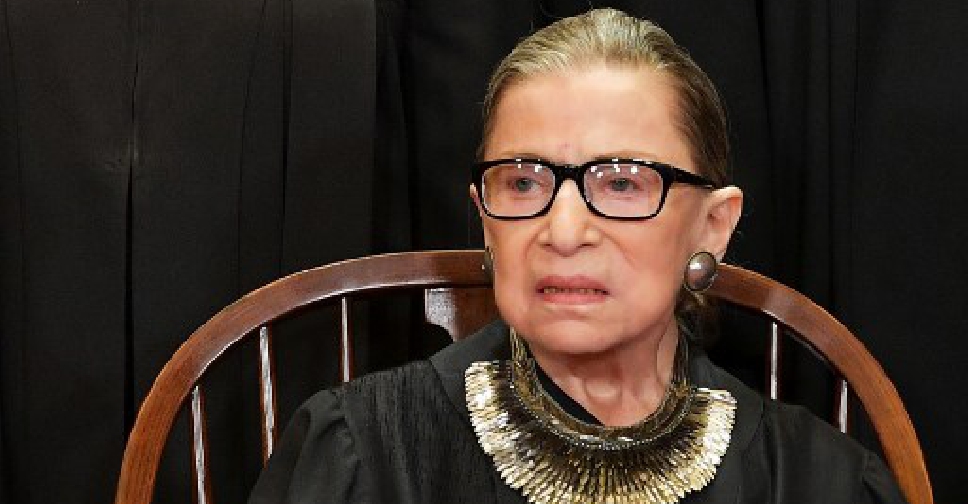 (FILES) In this file photo taken on November 30, 2018 Associate Justice Ruth Bader Ginsburg poses for the official photo at the Supreme Court in Washington, DC. Mandel Ngan/AFP
Justice Ruth Bader Ginsburg, a stalwart liberal on the US Supreme Court since 1993, died on Friday at age 87, the court said.
Ginsburg, a champion of women's rights who became an icon for American liberals, died of complications from metastatic pancreatic cancer, the court said in a statement.

Her departure could dramatically alter the ideological balance of the court, which currently has a 5-4 conservative majority, by moving it further to the right.

Political leaders across the country have paid tributes to Ginsburg on social media, including President Donald Trump and Democratic Presidential candidate Joe Biden.
Statement from the President on the Passing of Supreme Court Associate Justice Ruth Bader Ginsburg pic.twitter.com/N2YkGVWLoF

— Donald J. Trump (@realDonaldTrump) September 19, 2020
Ruth Bader Ginsburg stood for all of us. She was an American hero, a giant of legal doctrine, and a relentless voice in the pursuit of that highest American ideal: Equal Justice Under Law. May her memory be a blessing to all people who cherish our Constitution and its promise.

— Joe Biden (@JoeBiden) September 19, 2020