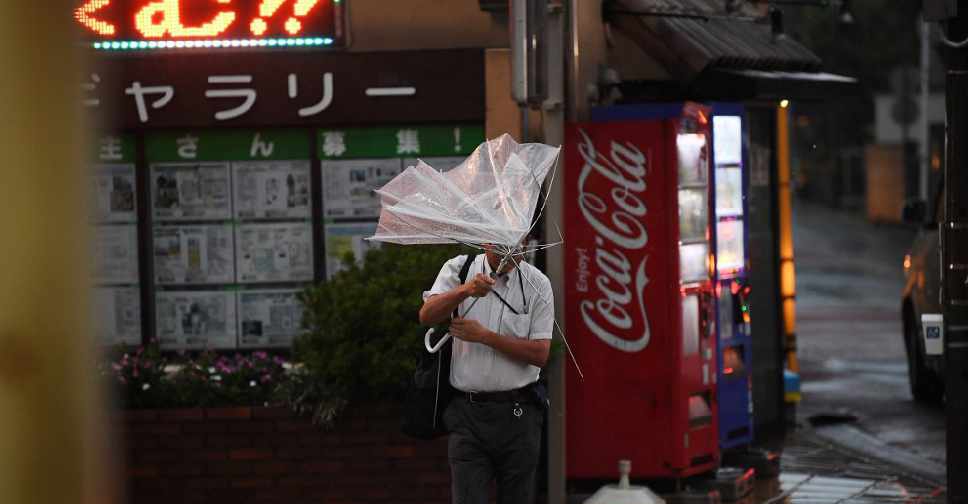 Charly TRIBALLEAU / AFP
More than 900,000 homes have been left without power after a powerful typhoon with record-breaking winds and heavy rain battered Tokyo.
Authorities said Typhoon Faxai slammed the city of Chiba, just east of Tokyo, bringing with it wind gusts of 207 kmh.
More than 130 flights have been cancelled and train lines closed for hours, disrupting morning commute on Monday.
The city of Kanagawa lost power at one stage, and authorities warned against going outside.
Some 2,000 people were ordered to evacuate because of the danger of landslides, but there were no immediate reports of major damage.