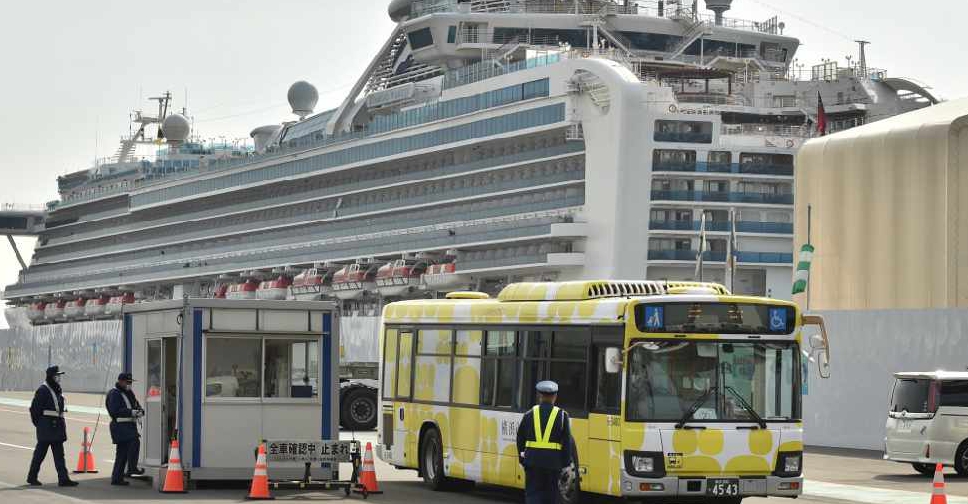 Kazuhiro NOGI / AFP
Two passengers from the coronavirus-hit cruise ship in Yokohama have died.
That's according to state public broadcaster NHK, which said the Japanese citizens were in their 80s and had disembarked the ship nine days ago. They were both hospitalised and had underlying health conditions.
Twenty-nine others have been said to be in a critical condition.
The Diamond Princess, with 621 confirmed cases, is the biggest coronavirus cluster outside the Chinese epicentre.
It comes as 500 passengers, who've tested negative for COVID-19 and didn't show symptoms during the 14-day quarantine period, have started to disembark from the ship.
A complete evacuation of the Diamond Princess is expected to take at least two more days, with 443 passengers having left the vessel on Wednesday.