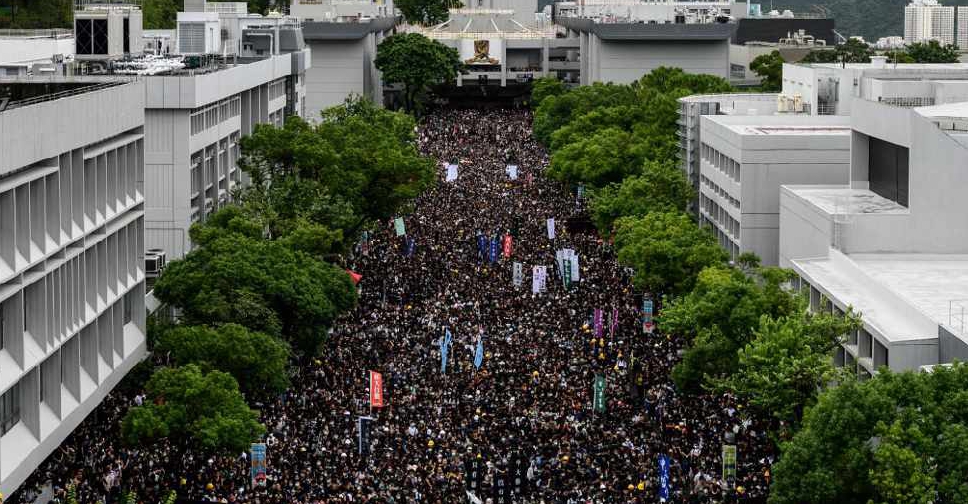 Philip FONG / AFP
Two men have been hospitalised in Hong Kong as unrest that has gripped the Chinese-ruled city showed little sign of abating.
Television footage shared widely on social media showed a man being taken out on a stretcher as riot policemen clashed with demonstrators outside the Prince Edward metro station.
According to reports, one person has been discharged while the other two are in a stable condition.
Since the protests started, more than 1,100 people have been arrested since mid-June for taking part in the anti-government demonstrations.