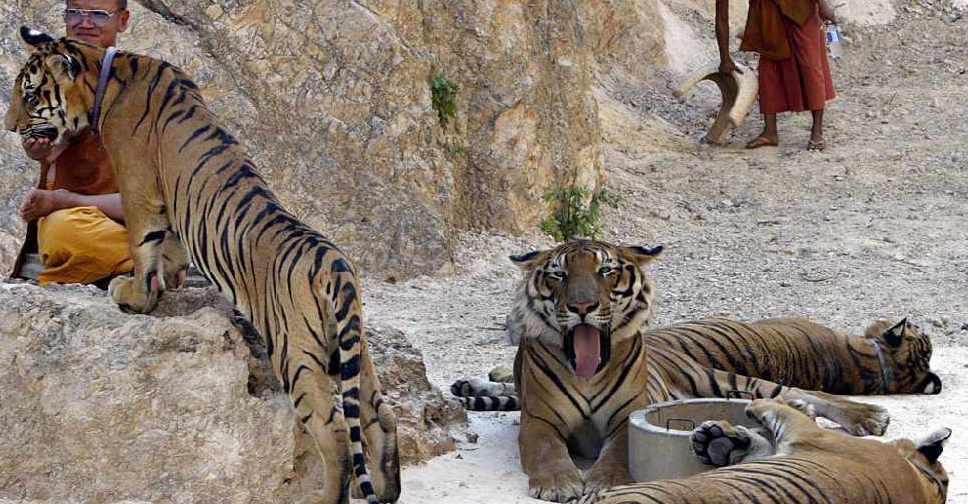 SAEED KHAN / AFP
Thailand's controversial Tiger Temple on Monday blamed the government for the deaths of scores of the big cats it had seized in 2016.
They refuted allegations made by the state wildlife authorities that 86 animals died from inbreeding and disease.
The temple's caretaker said the officials "didn't say anything about infection" when they had confiscated 147 tigers three years ago. "So, this is just a blame game," he said, accusing the authorities of locking up the animals in small cages.
"At the temple, despite our lack of academic knowledge, we used kindness so the tigers lived in wide spaces and not in cages."
The temple - officially named Wat Pa Luang Ta Bua - was once a tourist hotspot where visitors took photos with tigers and bottle-fed cubs.
It's still popular as a private wildlife sanctuary and currently houses 400 deer, more than 300 peacocks, a lion and several other animals.