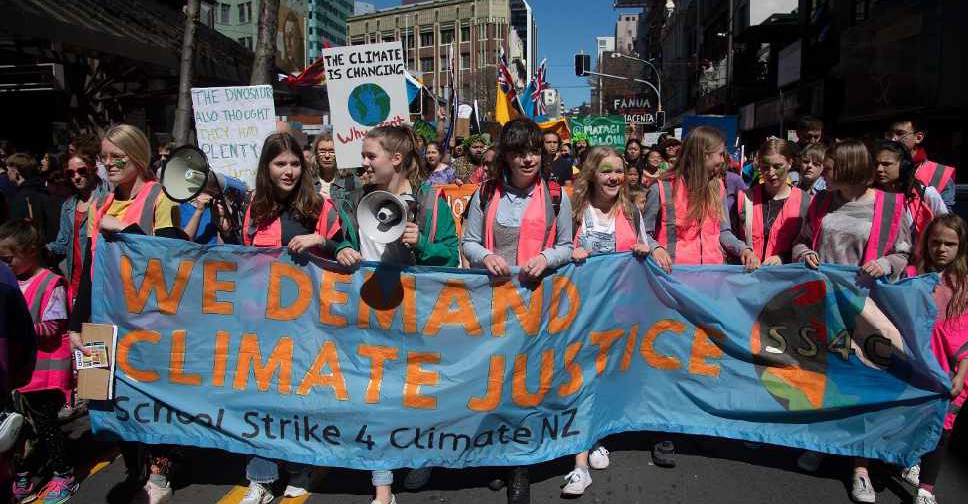 Marty MELVILLE / AFP
Tens of thousands of children in New Zealand have again taken to the streets to make sure their cries for climate change action are heard.
Students were seen carrying signs including "We're skipping our lessons, so we can teach you one" and "You can't comb over climate change".
"My education doesn't matter if I have no future or if I have no land," a young protestor in Auckland told Radio New Zealand.
Organiser School Strike for Climate NZ tweeted it had received reports that 170,000 people were striking nationwide.
Greta Thunberg, who is credited with inspiring the school strikes, will conclude the latest round of protests at a rally in Montreal.
Meanwhile, New Zealand Prime Minister Jacinda Ardern, who is in New York for the UN climate summit, announced she has found backing from four countries for a proposed new trade agreement that'll combat climate change.