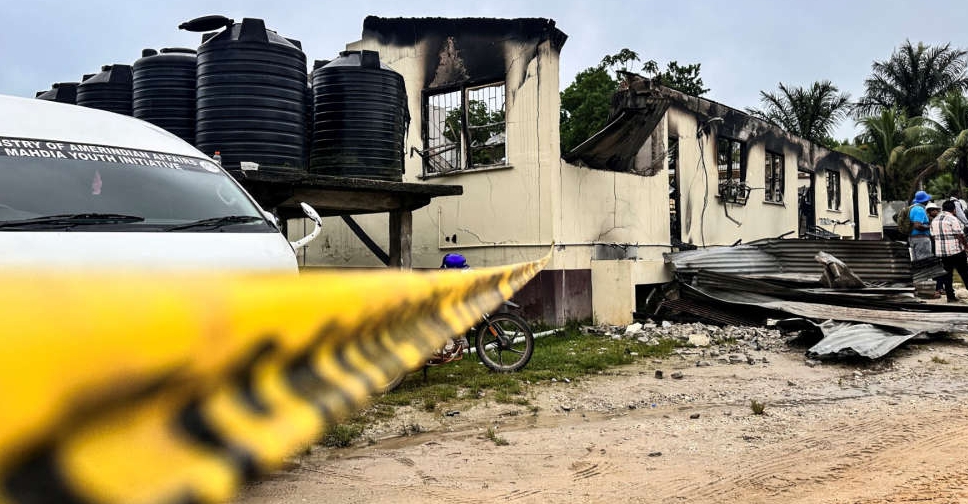 KENO GEORGE/ AFP
A 15-year-old girl who is accused of having started a fire at a school dormitory in Guyana last week was charged with 19 murders on Monday.
The fire killed 18 mostly Indigenous girls and one five-year-old boy in the building in the central city of Mahdia.
The girl started the fire after her phone was confiscated, police said.
She is being held in Guyana's juvenile detention centre and the charges against her were formalised during a virtual hearing in Magistrate's Court.
In the early hours of May 22, students awoke to screams and saw fire and smoke in the dormitory's bathroom area, police said in a statement.
Nearly 30 children were hospitalised while two girls in critical condition were flown to New York on Saturday to seek further medical attention.
Authorities have identified 13 victims via DNA testing, whose remains were returned to their families for burial.
The dormitory's fire alarm system and school fire drills are being investigated, Guyana's Education Minister Priya Manickchand said.