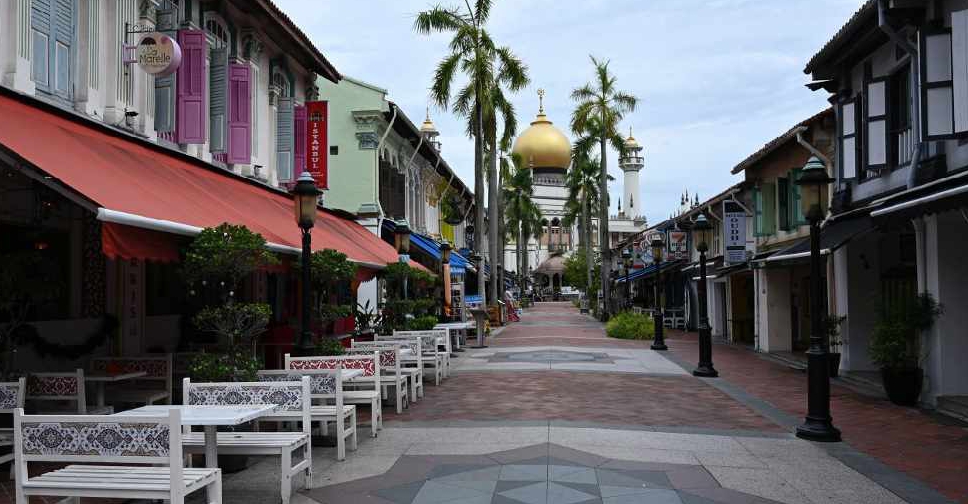 Roslan RAHMAN / AFP
Several aviation companies have teamed up with the Singapore government to use grounded staff to help in the fight against coronavirus.
Pilots and cabin crew from Jetstar Asia, the Singapore-based unit of Australia's Qantas Airways Ltd, are now functioning as government virus awareness "ambassadors".
They are seen handing out pamphlets about social distancing guidelines at residential areas and teaching restaurants about steps to take to follow hygiene rules.
Staff from flag carrier Singapore Airlines and aviation services provider SATS Ltd are also being signed up as contact tracers and administrative staff in hospitals.
Meanwhile, Singapore has also co-funded a large share of workers' wages in the aviation sector as part of preventive measures to fight the economic impact of the pandemic
It comes the first day of a month-long partial lockdown has kicked off, with people advised to stay home unless for emergencies or essential activities.