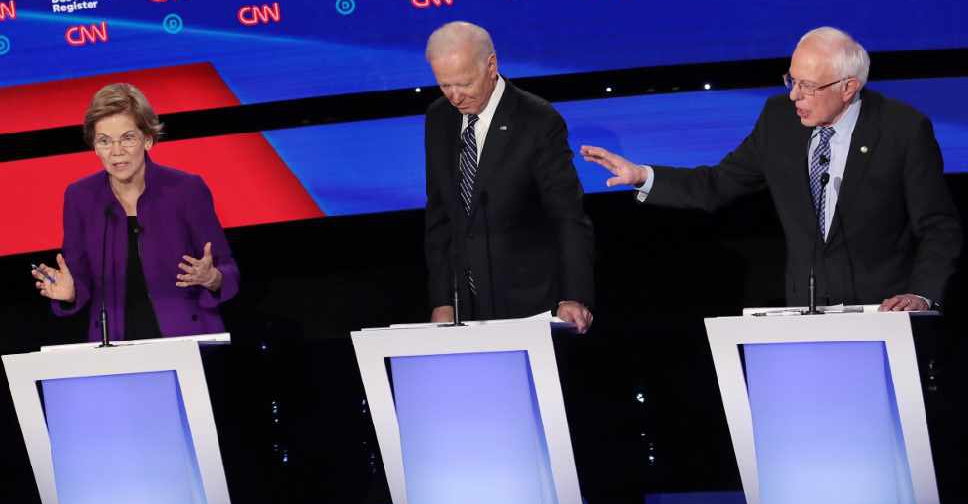 SCOTT OLSON / GETTY IMAGES NORTH AMERICA / AFP
US Democratic presidential contenders Elizabeth Warren and Bernie Sanders clashed over whether he once told a woman she could not become president.
While Sanders emphatically denied he had ever made the remark, Warren refused to back down about what he had said during a private 2018 meeting with her.
The two were seen engaging in a tense discussion after the debate, thus underlining an emerging rift between the progressive contenders as the first voting nears.
During the debate in Iowa, they were also seen disagreeing on foreign policy and trade.
Apart from the two senators, opinion polls showed former Vice President Joe Biden and former South Bend Mayor Pete Buttigieg in an extremely tight race.