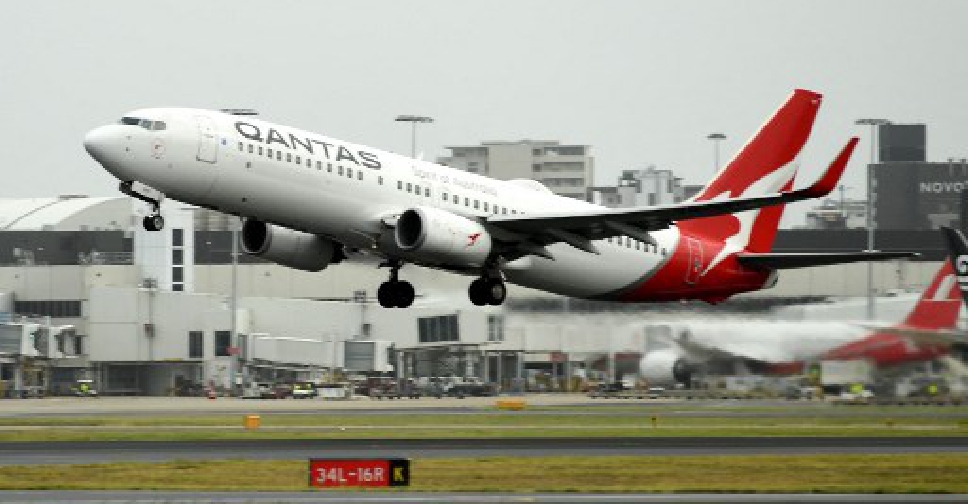 File Photo (For Illustration)
Qantas is restarting some of its international routes on November 1 after Australia announced a lifting of COVID-19 restrictions on vaccinated citizens and permanent residents.
Information regarding flights to the UAE is not available yet. The ARN News Centre has reached out for a comment.
Qantas will operate up to five return flights a week from Sydney to London and up to four return flights a week from Sydney to Los Angeles with its Boeing 787 Dreamliners from November 1.
The airline also confirmed, in a statement, that flights to London will operate via Darwin until at least April 2022.
These initial flights are limited to Australian citizens, permanent residents and their immediate families and parents in line with Australian Government requirements.
That's according to Australian Prime Minister Scott Morrison, who announced that the easing of strict entry controls from November 1 would initially benefit only citizens and permanent residents.
"Removing quarantine for the fully vaccinated is a sensible approach and brings New South Wales into line with many other global cities," said Qantas Group CEO Alan Joyce.
Australia closed its borders in March 2020 in response to the coronavirus pandemic, allowing entry almost exclusively to only citizens and permanent residents who are currently required to undergo two weeks of hotel quarantine at their own expense.
Flights to other destinations including Singapore, Fiji and Vancouver are still scheduled to commence from December 18, 2021, with other destinations to restart in the new year.
Guidelines for travel
All passengers on Qantas international flights (aged 12 years and older) will be required to be fully vaccinated with a Therapeutic Goods Administration (TGA)-approved vaccine unless they have an exemption. TGA approved vaccines include Oxford-AstraZeneca, Pfizer, Moderna, and Johnson and Johnson.
As part of government requirements, customers on these flights will also be required to return a negative COVID test from an approved PCR testing site 72 hours prior to departure.
The NSW Government will advise on what additional testing requirements will be required on arrival in the coming days.
Masks are mandatory at airports and in lounges.
There are no quarantine requirements for fully vaccinated travellers from Australia in the UK or US.