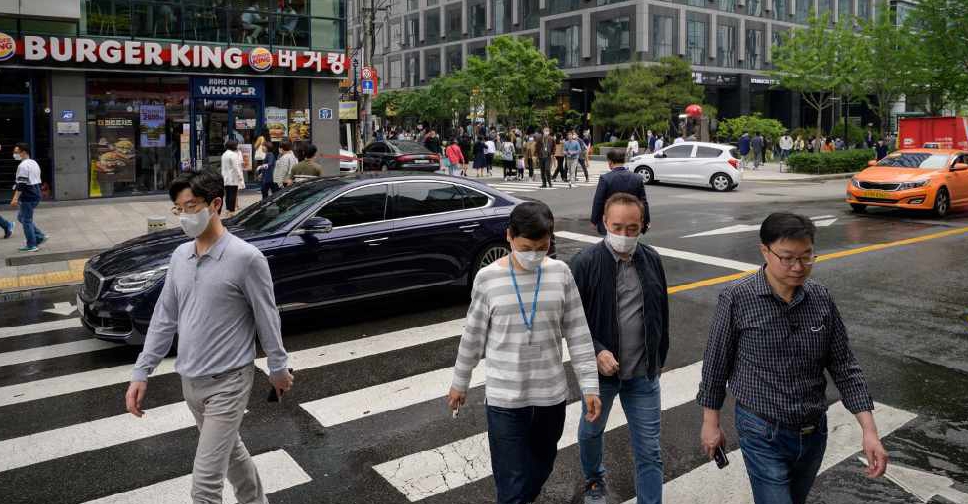 Ed JONES / AFP
The number of new COVID-19 cases in South Korea has seen a spike after an outbreak at an e-commerce firm in Bucheon.
According to the Korea Centers for Disease Control and Prevention (KCDC), 36 of the 40 new cases are linked to the now-shuttered logistics facility of SoftBank-backed e-commerce firm Coupang Corp.
Around 3,600 people at the facility are being tested, while disinfection measures are being carried out at the centre.
An investigation is currently underway to check if "basic" quarantine measures were violated at the centre, which opened in early March to carry out grocery deliveries in western Seoul.
It comes as more than 2 million children returned to class on Wednesday, as part of a phased reopening of schools.
So far, the country has recorded 11,265 cases and 269 deaths.