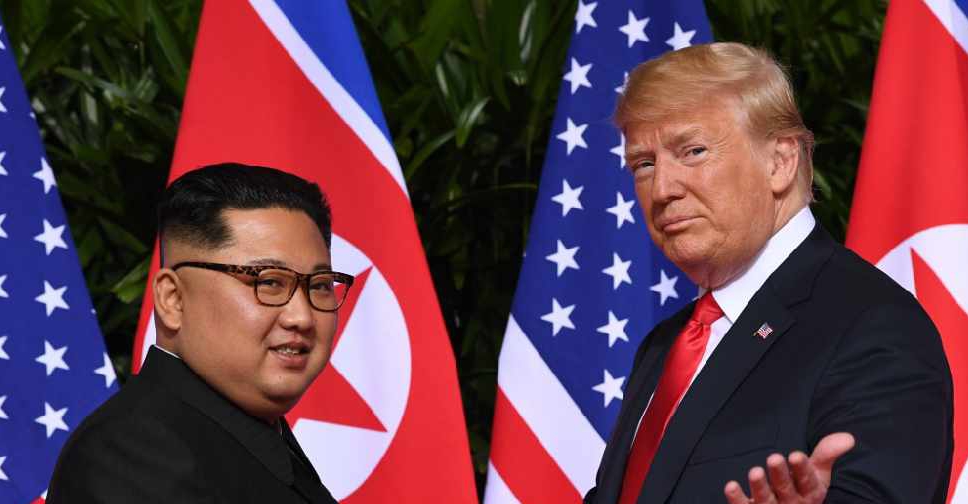 SAUL LOEB / AFP
North Korean leader Kim Jong-Un extended an invitation to his US counterpart Donald Trump to visit Pyongyang in a letter sent in August.
That's according to a South Korean newspaper report, which said the North Korean leader has reiterated Pyongyang's willingness to return to the negotiating table.
It is reportedly the second letter that Kim has sent to Trump since an impromptu June meeting at the Demilitarized Zone (DMZ) that divides North and South Korea.
Both the leaders have met three times since June last year to discuss ways to denuclearise the Korean peninsula.
On August 9, Trump said he had received a three-page "very beautiful letter" from Kim and added he could have another meeting with him soon.