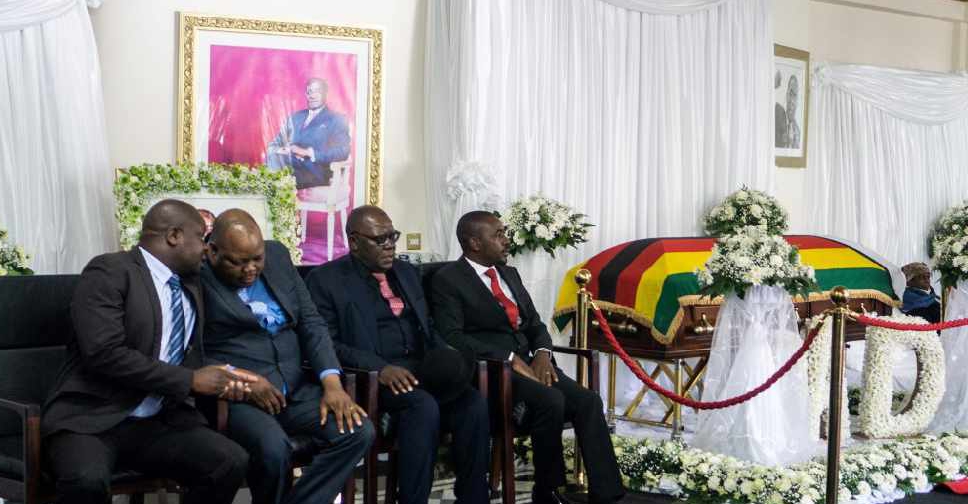 ZINYANGE AUNTONY / AFP
Zimbabwe's former president Robert Mugabe will be buried "sometime next week", a family spokesman said on Thursday.
It, however, remained unclear where he would be buried, amid disagreements between the government and his family.
Leo Mugabe, the late president's nephew, told reporters that the burial ceremony would be private, without saying where it would be.
The family later issued a statement expressing concern over how the government was preparing for Mugabe's funeral "without consulting his immediate family".
Mugabe, who ruled Zimbabwe for 37 years until he was ousted by his own army in November 2017, died last week in Singapore aged 95.