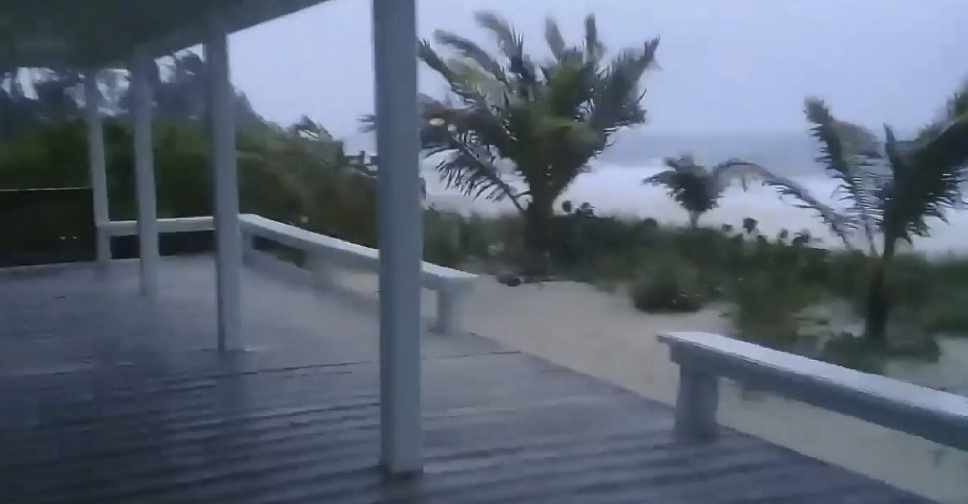 RICH ROBERTS / AFP
Hurricane Dorian has pounded the northernmost islands of the Bahamas with winds gusting to more than 355kmh, ripping roofs off buildings and causing severe flooding.
Social media footage showed roads littered in twisted metal and splintered wood, and apartment complexes completely underwater.
The National Hurricane Centre warned of storm surges that could reach 18ft to 23ft above normal levels.
The category 5 storm forced Georgia and Carolina to issue evacuation orders for their coastal communities on Sunday night.
It was still unclear if there were casualties.