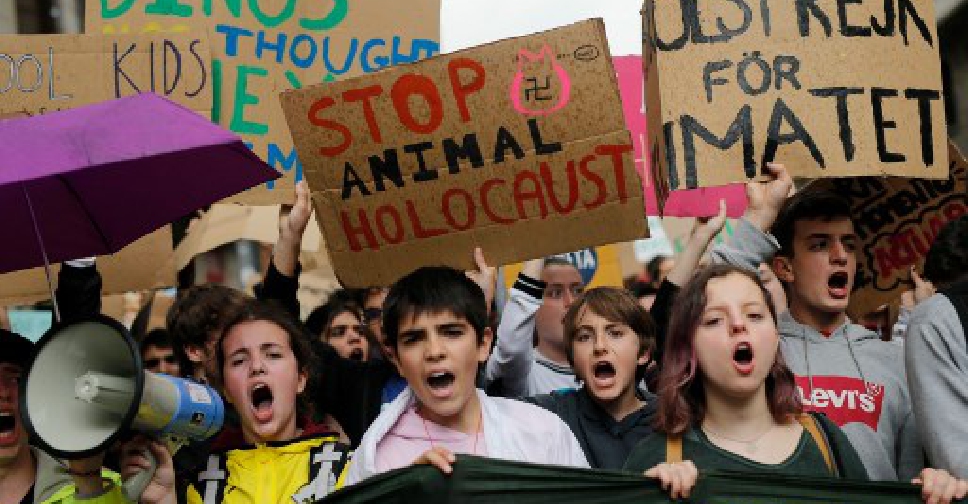 PAU BARRENA / AFP
Million of youths took to the streets around the world on Friday to make their voices heard against politicians.
They want world leaders to do more to stop climate change.
The global protests have been inspired by 16-year-old activist Greta Thunberg from Sweden.
She addressed tens of thousands of people at New York.
Thunberg made headlines when she sailed across the Atlantic in an emissions-free yacht for this week's climate summit at the United Nations.