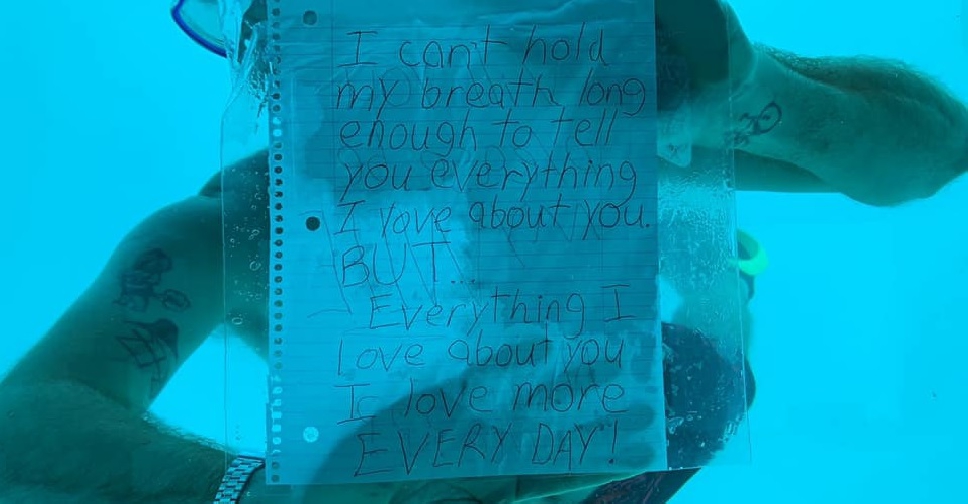 facebook/Kenesha Antoine
A man has drowned while attempting to propose to his girlfriend underwater during their holiday in Tanzania's Pemba island.
Video footage shows Steven Weber press a hand-written proposal note against the cabin window as Kenesha Antoine films from inside.
He then opens a ring box before swimming up out of view towards the surface.
However, Antoine later confirmed Weber's death in a Facebook post, said he "never emerged from those depths".
"We never got to embrace and celebrate the beginning of the rest of our lives together, as the best day of our lives turned into the worst, in the cruelest twist of fate imaginable," she wrote.
The Manta Resort also confirmed Weber's tragic end saying he "drowned while free diving alone outside the underwater room".