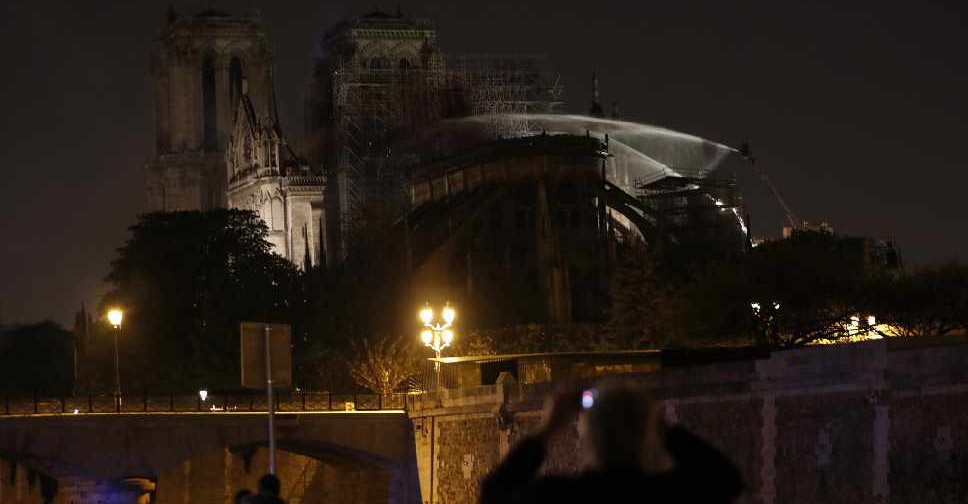 Zakaria ABDELKAFI / AFP
French President Emmanuel Macron has pledged to rebuild the iconic Notre-Dame cathedral after it was partially gutted in a fire.
"We will rebuild it together. It will undoubtedly be part of French destiny and our project for the years to come," he announced after visiting the site.
Macron added that a fundraising campaign would begin Tuesday, and vowed to draw on "the best talent" to rebuild what had been destroyed.
Firefighters managed to contain the fire, nine hours after it started, and saved the 850-year-old Gothic building's main stone structure, including its two towers.
The spire and roof, however, collapsed.
The cause is not yet clear and an investigation is underway.