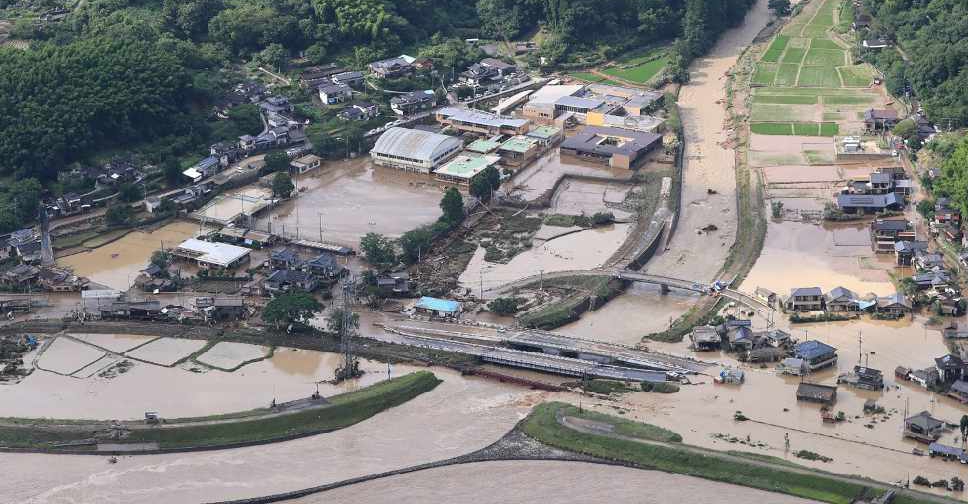 STR / JIJI PRESS / AFP
Thousands of people in Japan's southern island of Kyushu have been asked to evacuate as torrential rains triggered landslides and floods.
According to officials, 15 people are feared dead and nine reported missing.
Prime Minister Shinzo Abe urged people to be on "maximum alert" as "heavy rainfall is likely to continue until Sunday".
As many as 10,000 soldiers have been deployed to assist in rescue operations.