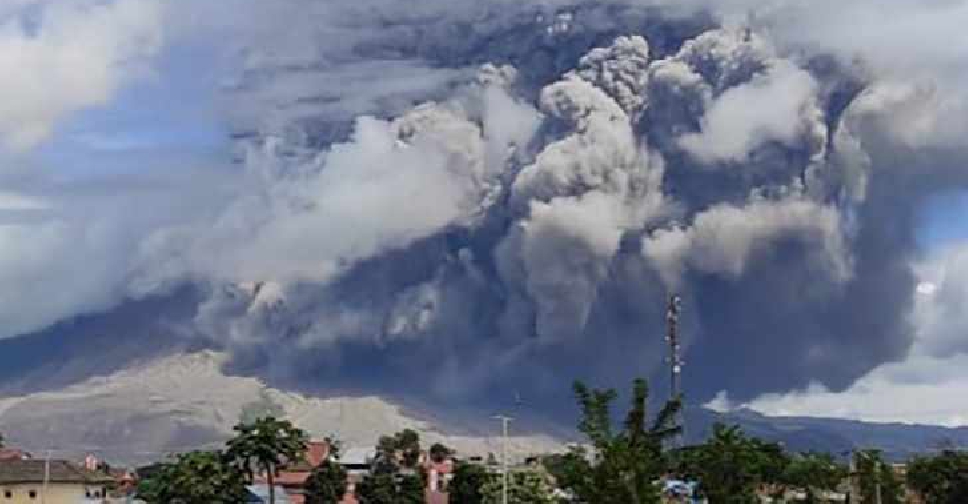 MUHAMAD NURUL ASRORI / CENTRE FOR INVESTIGATION AND TECHNOLOGY DEVELOPMENT OF GEOLOGICAL DISASTER / AFP
An Indonesian volcano has spewed a giant ash cloud 5 km into the sky on Monday in its second eruption in three days.
Dramatic footage of the morning eruption of Mount Sinabung on the island of Sumatra captured by residents showed thick ash rising from the peak of the 2,460-metre mountain in Karo.
Residents have been advised to stay outside of a 3 km radius of the volcano and to wear masks to minimise the effects of falling volcanic ash, the volcanology agency said in a statement.
No casualties have been reported and a spokeswoman for the civil aviation authority said flights were still operating in the region.
The eruption comes after more than a year of inactivity and was the second since Saturday, as authorities warned residents and tourists about possible lava flows.