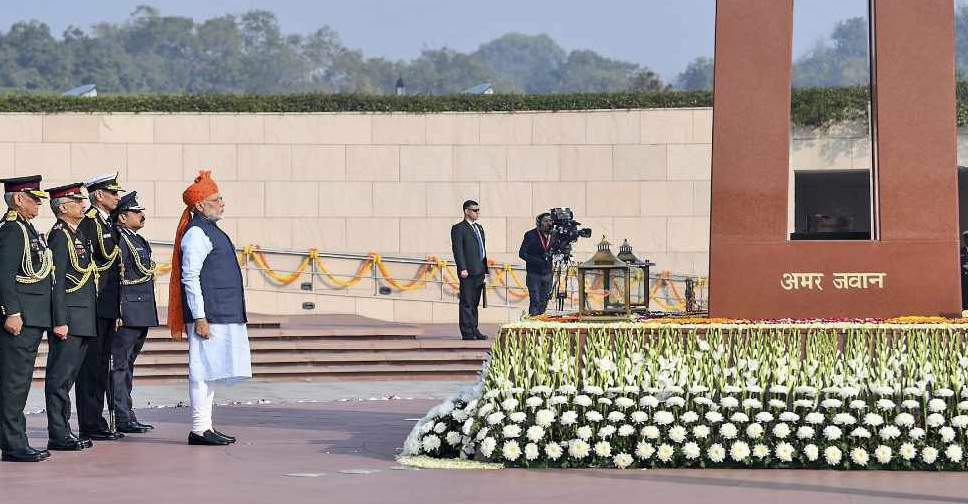 HANDOUT / PIB / AFP
India's cultural diversity, military might and socio-economic progress are on display during the 71st Republic Day celebrations in the capital Delhi.
It's the anniversary of the day when the country was declared a republic in 1950.
Brazilian President Jair Bolsonaro is the chief guest at the 90-minute long official ceremony.
Celebrations are also underway in the UAE with the Indian diplomatic missions leading the way.
Some Indian curriculum schools have given students the day off.