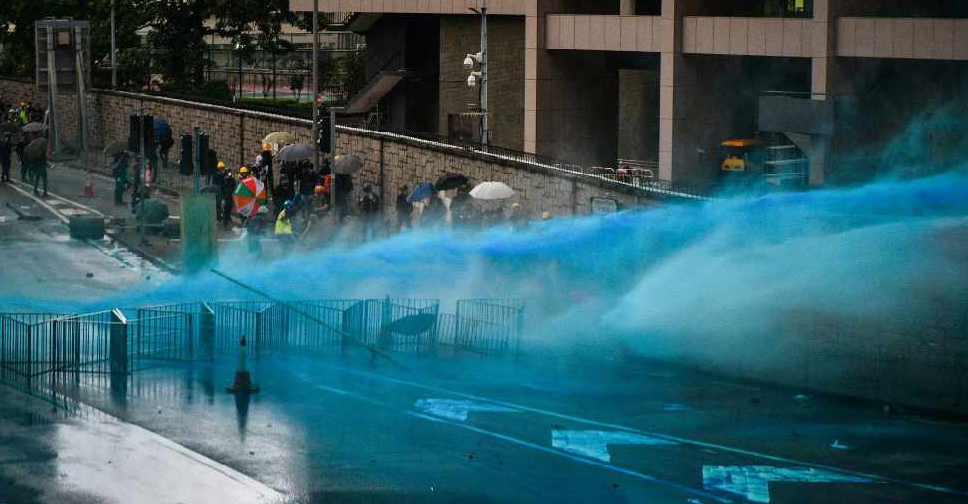 AFP
Hundreds of students in Hong Kong have boycotted the first day of the new school year to take part in anti-government demonstrations.
Students from private colleges and government secondary schools were seen joining hands in human chains around their campuses to mark their protest.
It comes a day after 25 flights were cancelled after thousands of protesters blocked roads and public transport links to the airport.
Protesters had called for a general strike but most people appeared to return to their daily lives with shops open, trains operating and workers making their way to offices across the global financial hub.