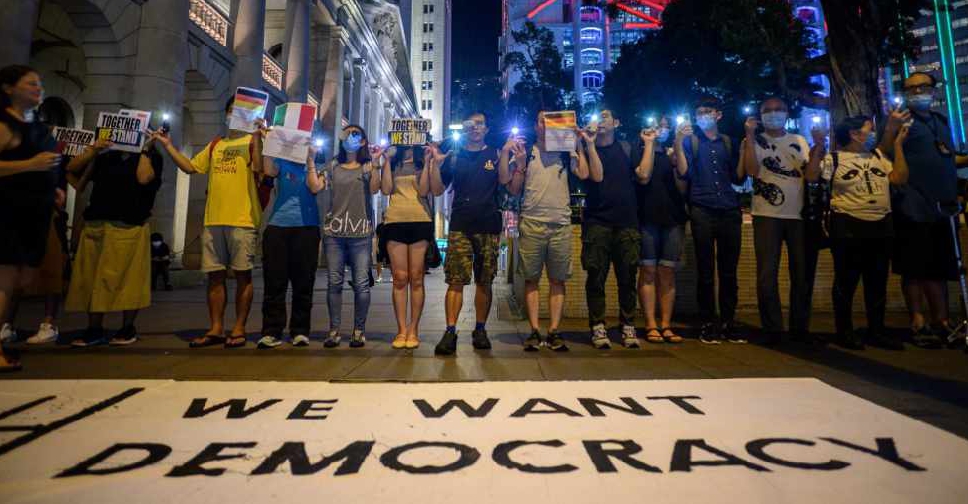 ANTHONY WALLACE / AFP
Hong Kong's businesses and underground rail stations reopened as usual on Monday, a day after 18 people were injured, three of them seriously, in violent protests in the city.
Video footage showed police firing water cannon, tear gas and rubber bullets at protesters for blocking roads and throwing petrol bombs outside government headquarters.
In a statement released on Monday, police condemned "violent acts which disregarded law and order" carried out by protesters.
They, however, did not release the number of people arrested over the weekend, although official figures show nearly 1,400 people have been detained since the protests began in June.