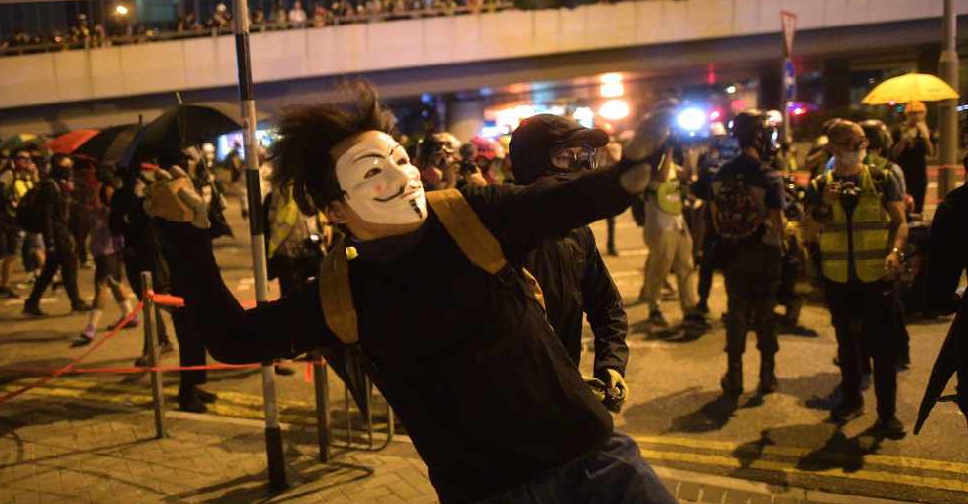 Nicolas ASFOURI / AFP
Hong Kong is bracing for more demonstrations after a night of violent clashes between protestors and riot police.
A demonstration is scheduled to begin in Hong Kong on Sunday at 2:30 pm (local time), with marchers convening at the Sogo department store in Causeway Bay, after which they will head to government headquarters in Admiralty.
"Anti-authoritarianism" rallies are also planned in over 40 cities around the world to mark the fifth anniversary of 2014's pro-democracy Umbrella Movement.
"We have to save Hong Kong ourselves – we will show our will globally," they added.
On Saturday night, police fired tear gas and water cannon to disperse protesters who threw petrol bombs and rocks and blocked a key road near the local headquarters of China's People's Liberation Army.
Demonstrations in Hong Kong have entered their 14th week, with Chief Executive Carrie Lam earlier taking responsibility for the "entire unrest" that has rocked the city since June.