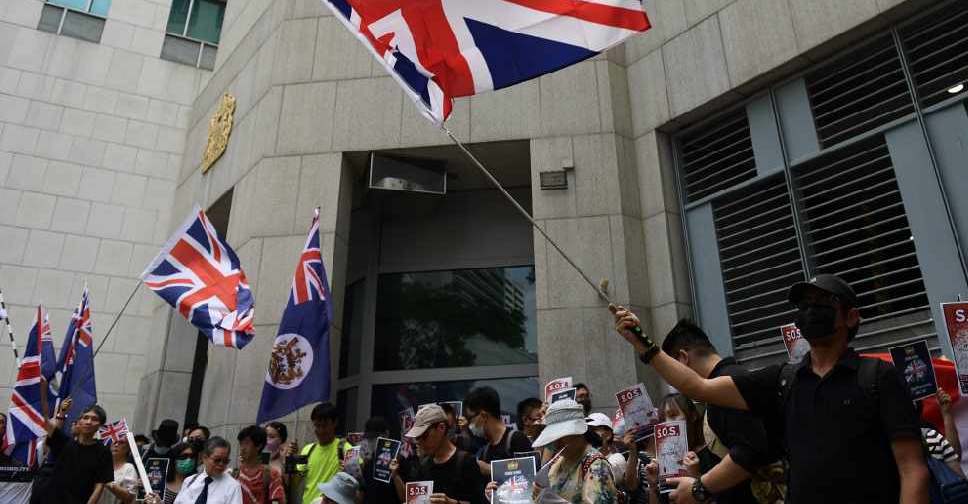 Nicolas ASFOURI / AFP
Hundreds of Hong Kong protesters rallied outside the British Consulate on Sunday in a bid to gather support for their pro-democracy movement.
They were seen waving the UK flag, singing "God Save the Queen" and chanting "Stand for freedom, stand with Hong Kong".
Protesters urged the UK to pressure Beijing to uphold the 'one country, two systems" framework.
With many young people looking for routes out of Hong Kong, many demonstrators even called on the UK to extend the rights of British National Overseas (BNO) passports so it will allow them the right to live and work in the UK.