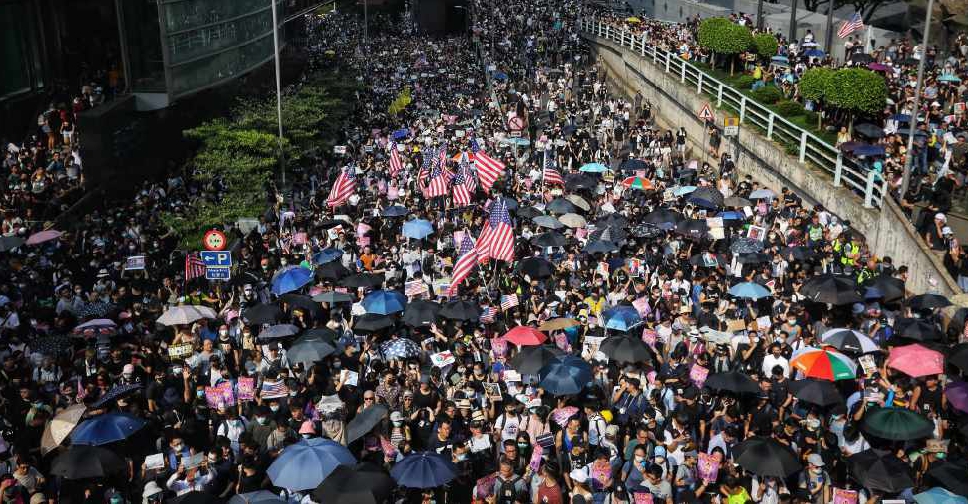 Vivek Prakash / Afp
Thousands of Hong Kong protesters called on US President Donald Trump to end a three-month standoff with the government.
Waving the US flags and singing the country's national anthem, demonstrators marched to the city's US Consulate on Sunday to put forward their appeal.
"Fight for freedom, stand with Hong Kong," they shouted before handing over petitions at the US Consulate. "Resist Beijing, liberate Hong Kong."
The march follows two days of violent clashes since Hong Kong's leader Carrie Lam announced she would formally withdraw the contentious extradition bill that had spurred the protests in June.