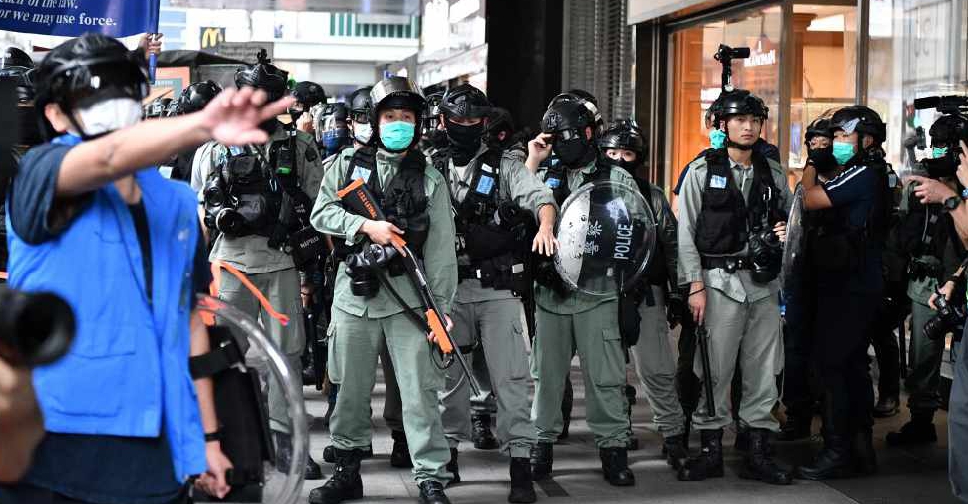 Anthony WALLACE / AFP
Police in Hong Kong have fired pepper pellets at protesters gathered outside the Legislative Council as China's proposed security laws are due to be read a second time.
As MPs gathered on Wednesday to debate a bill that would criminalise insulting China's national anthem, protesters stressed it is a direct attempt at curtailing the city's freedom.
Several people were arrested for possessing offensive weapons including petrol bombs, screwdrivers and protest gear, while shops, bank branches and office buildings closed early.
While the planned laws could see Chinese intelligence agencies set up bases in Hong Kong, the city's authorities refuse to accept there's a threat to its autonomy.