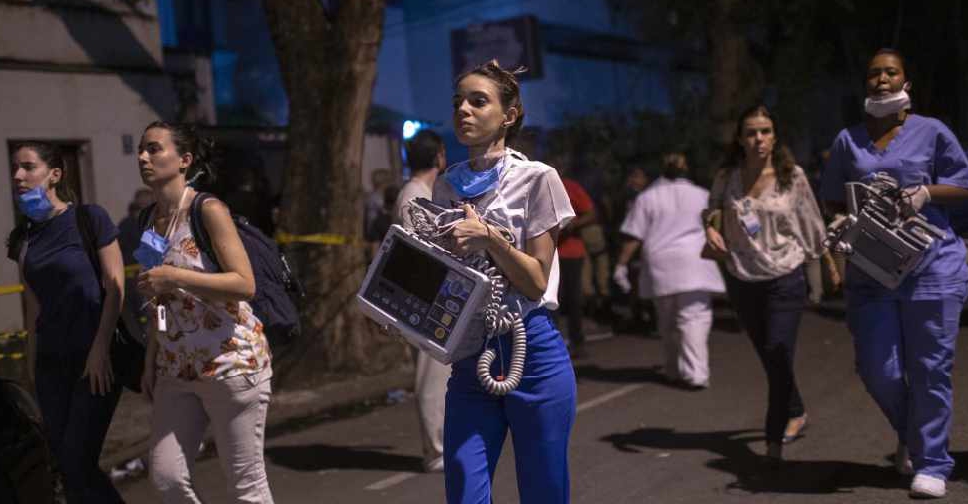 MAURO PIMENTEL / AFP
A massive fire ripped through a hospital in Rio de Janeiro killing at least 10 people.
Staff, wearing surgical masks, were seen wheeling medical equipment and patients out of the Badim Hospital as thick smoke spread through the building.
Four firefighters have been hospitalised and around 90 patients transferred to other medical facilities, officials said.
The fire broke out around 6:30 pm (local time) on Thursday and was extinguished two hours later.
Authorities have launched an investigation into the cause of the fire.