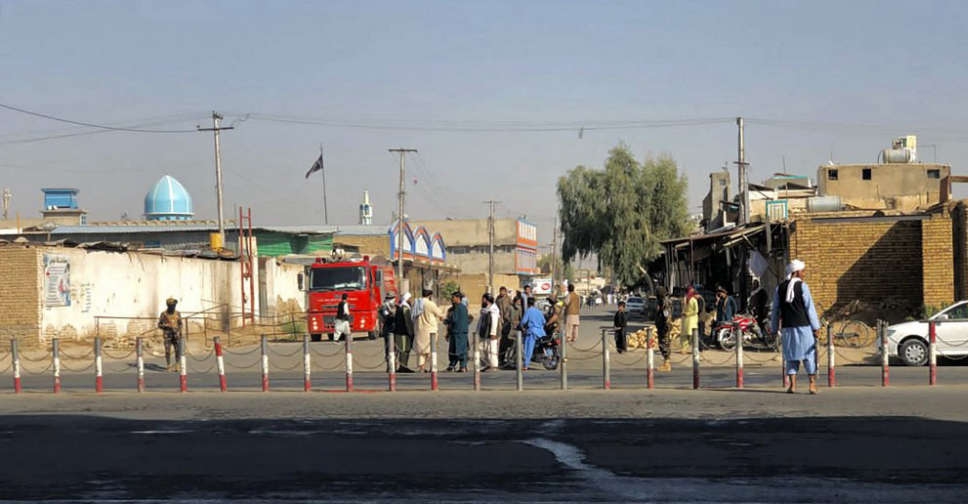 JAVED TANVEER / AFP
The place of worship in Kandahar was targeted during Friday prayers.
A large explosion tore through a mosque in the southern Afghan city of Kandahar during Friday prayers, causing heavy casualties, a spokesman of the Taliban government's interior ministry said.
A health official said 15 dead and 31 wounded had been brought to the city's Mirwais hospital but the total was expected to rise, with ambulances still bringing victims in.
Taliban special forces arrived to secure the site and an appeal went out to residents to donate blood for the wounded.
Qari Saeed Khosti said authorities were collecting details of the explosion, which took place days after a suicide bomb attack claimed by IS on another mosque in the northern city of Kunduz that killed scores of people.
Photographs posted by journalists on social media showed many immobile and seriously wounded on the floor of the mosque.
Nematullah Wafa, a former member of the provincial council, said the blast occurred at the Imam Bargah mosque and caused heavy casualties but there was no immediate confirmation of the number of dead and wounded.
There was no immediate claim of responsibility.
This is a developing story.