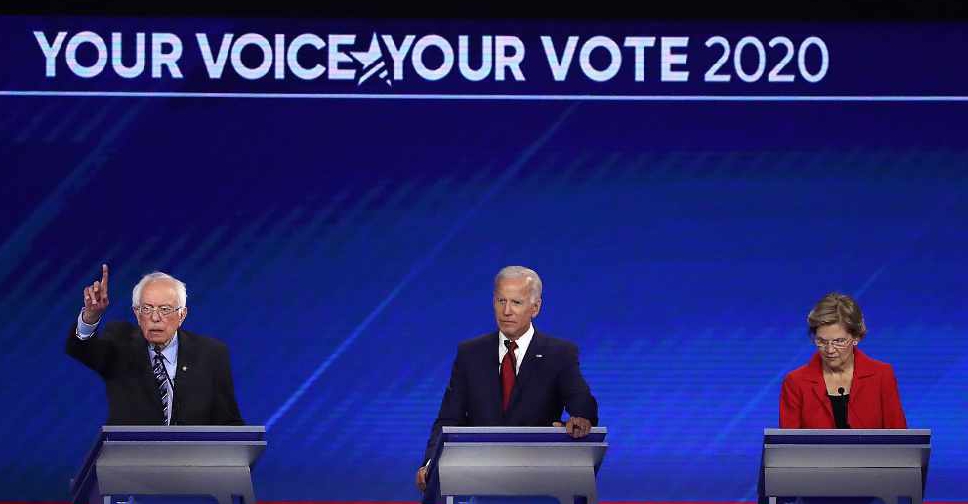 WIN MCNAMEE / GETTY IMAGES NORTH AMERICA / AFP
Democratic presidential front-runner Joe Biden clashed with progressive challengers Elizabeth Warren and Bernie Sanders on healthcare at the party's third debate.
Biden, who served as vice president for eight years under Barack Obama, was sharper and more aggressive than in either of the first two debates.
He accused Warren and Sanders of wanting to tear down the affordable Obamacare health plan for a more expensive Medicare-for-All programme.
"I know that the senator says she's for Bernie. Well I'm for Barack. I think Obamacare worked," Biden said, asking Warren and Sanders to explain how they would pay for their plans.
Thursday also marked the first time that the top 10 Democratic candidates shared the debate stage.
While they all focused on their shared opposition to Republican President Donald Trump, they did reveal deep divisions over immigration and foreign policy.