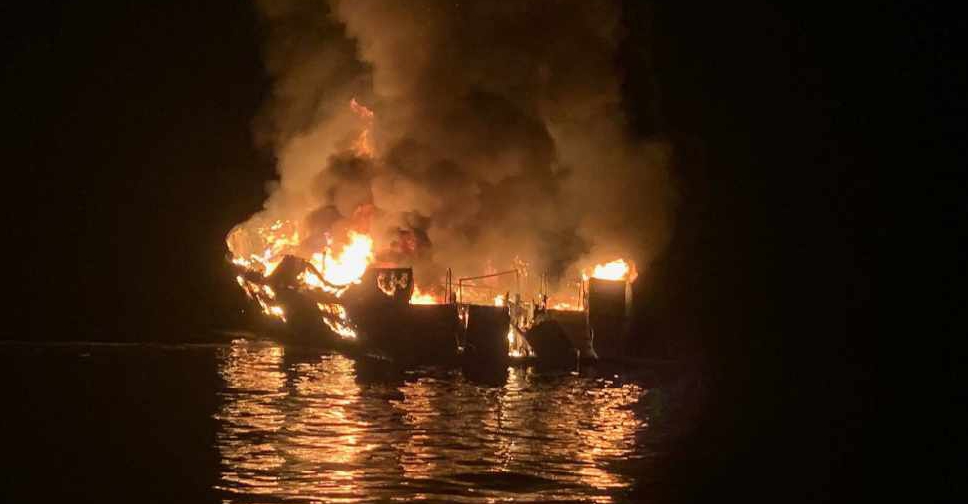 MIKE ELIASON / SANTA BARBARA COUNTY FIRE DEPARTMENT / AFP
Divers have found a total of 25 bodies after a massive fire destroyed a boat off the coast of California on Monday.
According to media reports, nine people are still missing.
The coastguard declined to confirm the figures but confirmed search operations are underway.
Flames ripped through the scuba diving vessel Conception, as it was moored off Santa Cruz Island, trapping the passengers below deck.
Officials said five of the six-strong crew managed to escape in an inflatable boat.