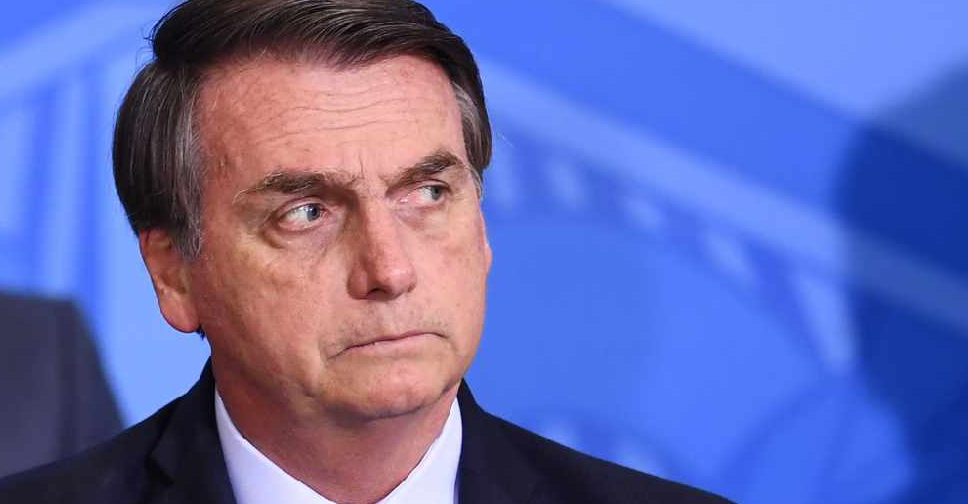 EVARISTO SA / AFP
Brazil's President Jair Bolsonaro will skip a regional summit on the fires ravaging the Amazon rainforest to prepare for surgery.
Brazilian government spokesman said the doctors had barred Bolsonaro from travelling ahead of a surgery scheduled for next week.
They would, instead, send a representative in his place or ask for the summit to be postponed.
Bolsonaro had called for the summit after facing widespread criticism for his handling of the fires, as well as for an increase in deforestation.
He, however, has vowed to not miss an appearance at the UN this month, where he is expected to defend his government's policies.