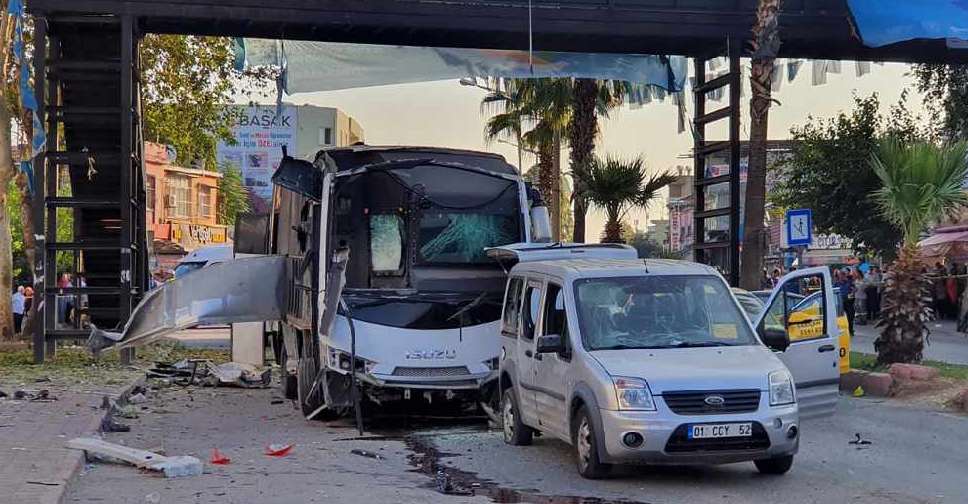 GOKHAN KESKINCI / DHA / AFP
At least five people have been wounded when a bomb explosion ripped into a bus carrying police officers in the Turkish city of Adana on Wednesday.
In a statement, the Adana Governor said the blast was either an "improvised explosive device or a different type of bomb".
The area has been sealed off and an investigation launched into the attack.
No group has claimed responsibility for the attack so far.