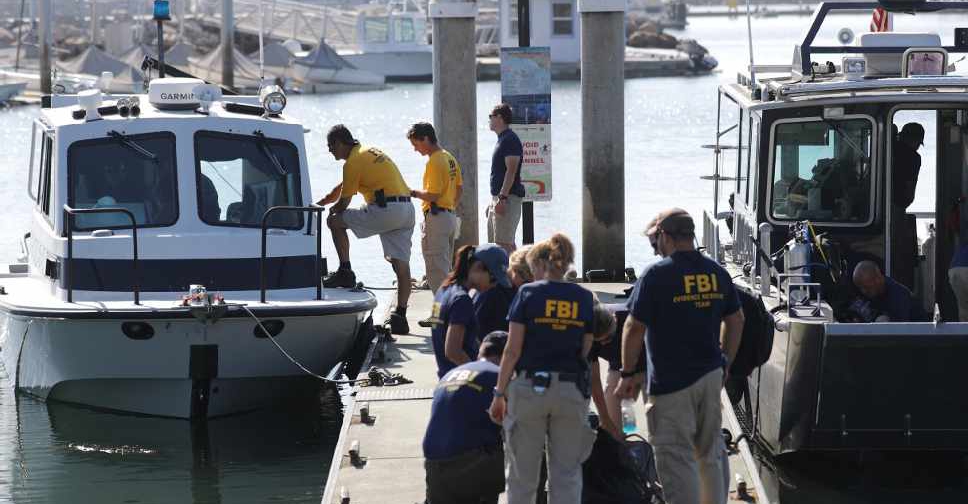 MARIO TAMA / GETTY IMAGES NORTH AMERICA / AFP
Divers have recovered the remains of the last missing victim of the California boat fire that left 34 people dead.
The Santa Barbara County Sheriff confirmed the news on Twitter, saying the "search and recovery efforts" have been successful.
Officials added that "DNA testing is being conducted to confirm identities of 7 of the 34 victims recovered."
The victims are believed to have died of smoke inhalation.
The incident remains under investigation by multiple local and federal law enforcement agencies.
Five crew members who managed to escape have told investigators the fierce blaze made it impossible to rescue the passengers.