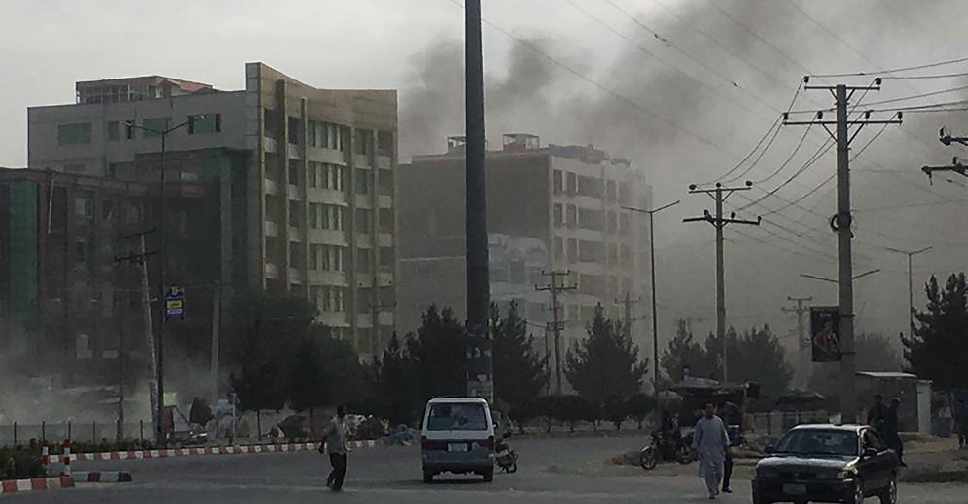 STR / AFP
A bomb has exploded near an election campaign rally held by Afghan President Ashraf Ghani, killing at least 24 people and injuring 31 others.
Ghani, who had been due to address the rally in Charikar, north of Kabul, was reported unhurt.
The Taliban has claimed responsibility for the attack that was carried out by a suicide bomber.
In a separate incident, an explosion killed at least six people in the centre of Kabul.
The Taliban has vowed to intensify its attack as Ghani bids for a second five-year term in the September 28 election.