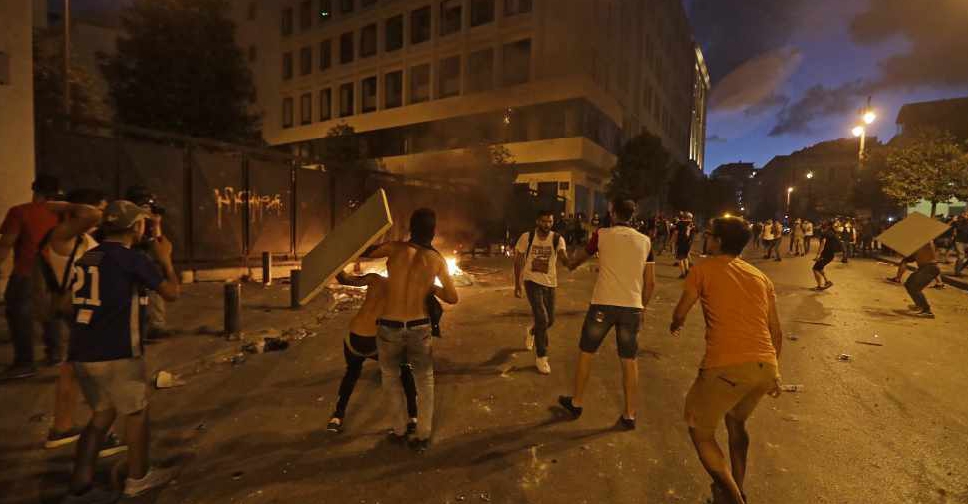 JOSEPH EID / AFP
Lebanese police fired tear gas to disperse protesters blocking a road near parliament in Beirut as anti-government demonstrations gained momentum.
About 10,000 people gathered at Martyrs' Square, which was transformed into a battle zone in the evening between police and protesters who tried to break down a barrier along a road leading to parliament. Some demonstrators stormed government ministries and the Association of Lebanese Banks.
One policeman was killed and the Red Cross said more than 170 people were injured in clashes.
These protests were the biggest since October when thousands of people took to the streets to demand an end to corruption, bad governance and mismanagement.
It comes after Lebanon's environment minister resigned on Sunday, saying the government had lost a number of opportunities to reform, a statement said.
Damianos Kattar's departure follows the resignation of Information Minister Manal Abdel Samad earlier on Sunday in the wake of Tuesday's explosion that killed 158 people and injured more than 6,000.
The government has said it will hold those responsible to account.
An emergency donor conference in France raised pledges worth nearly 253 million euros ($298 million) for immediate humanitarian relief, the French presidency said.