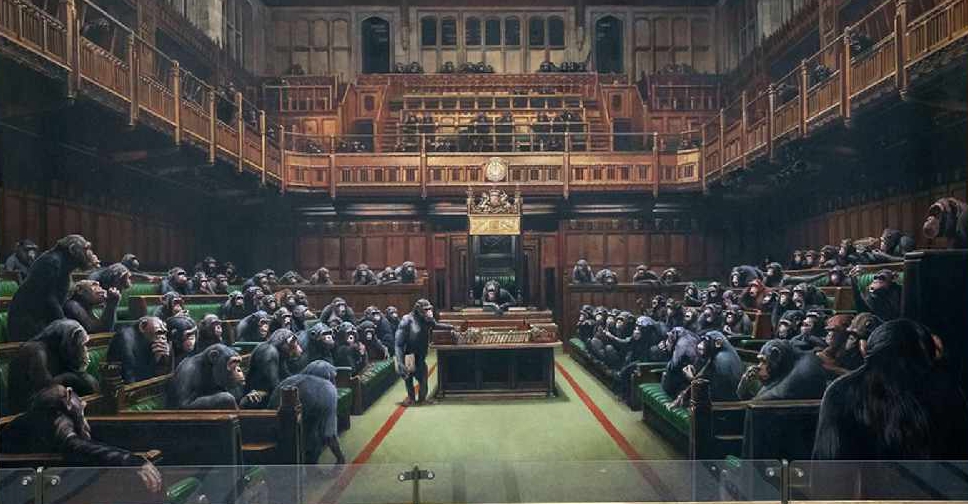 Twitter
Banksy's 'Devolved Parliament' painting depicting MPs as chimpanzees will go up for sale in London on October 3.
The piece is expected to fetch between £1.5 million and £2 million.
Created in 2009, the satirical painting carrying the inscription, "Laugh now, but one day we'll be in charge" is the pitched on the largest known canvas by the anonymous street artist.
The auction comes nearly a year after Banksy's 'Girl With The Balloon' was retitled 'Love Is In The Bin' after the piece self-destructed as the gavel came down at Sotheby's.