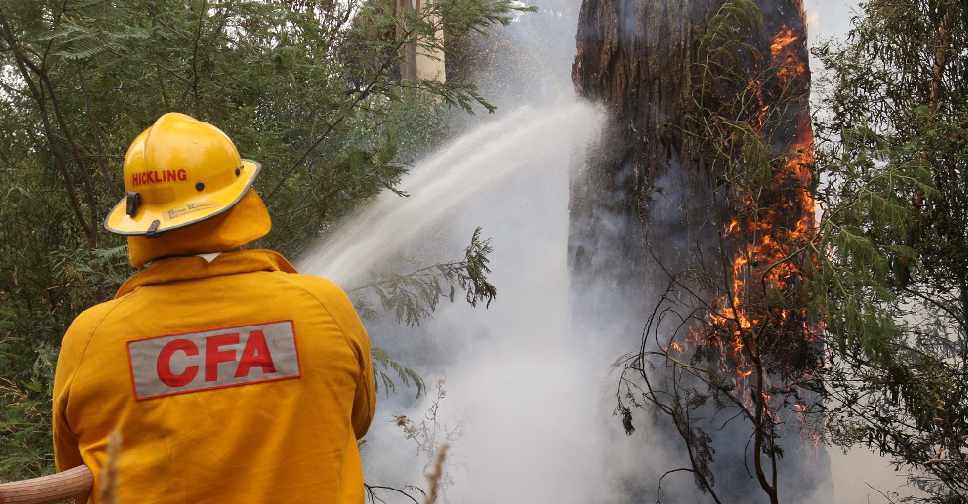 WILLIAM WEST / AFP
Acclaimed anonymous British street artist Banksy's work will be auctioned to raise money for the Australian bushfire relief.
Banksy's Weston Super Mare - which depicts a circular saw blade heading towards a frail-looking figure sitting on a bench - has been donated by art collectors Sandra Powell and Andrew King.
Nearly 100 other works from some of the world's celebrated street artists, including Rone, Adnate, and D*Face, will feature in the auction that will be held in South Yarra on February 16.
Each artwork could fetch anywhere between $500 and $20,000, with Banksy's creation set to fetch more.