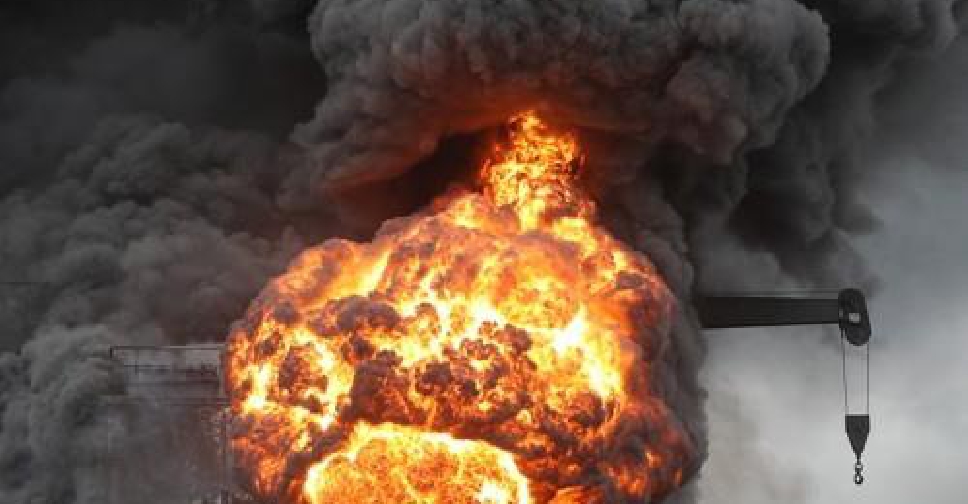 Yonhap
At least nine sailors have been injured after a fire broke out onboard two oil tankers in South Korea.
According to local media reports, the blaze has already been put out.
The explosion happened in the southern port of Ulsan on the Stolt Groenland, which is a 25,000-tonne Cayman Island-flagged oil tanker.
In total 25 sailors were onboard including Russian and Filipino nationals.