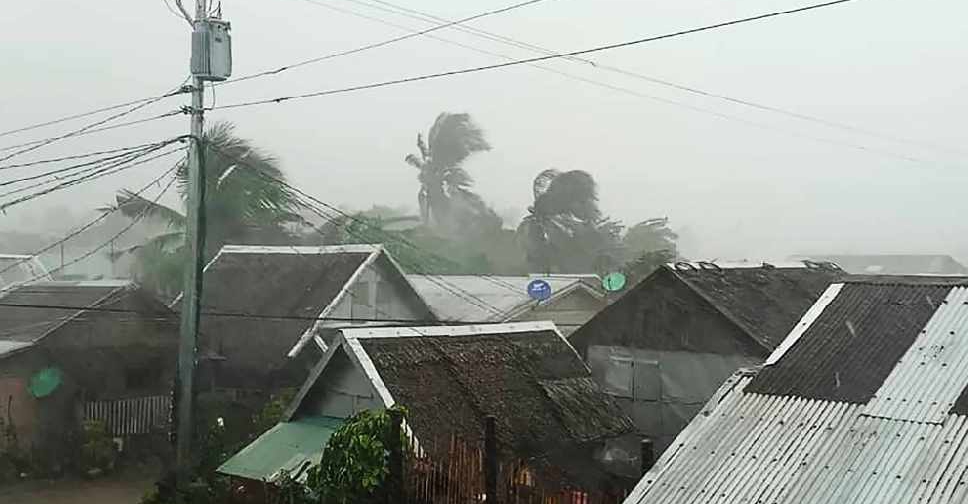 AFP PHOTO / COURTESY OF GLADYS VIDAL
Around 200,000 people have been evacuated after a typhoon struck the Philippines.
Typhoon Kammuri brought heavy rain and wind, with gusts of up to 235 kph, causing minor damage in some central areas of the country.
Filipino authorities issued a warning of landslides and floods, moving people in at-risk provinces to safe places.
Government offices and schools were closed, while air travel was also affected, with Manila's international airport closing for 12 hours.