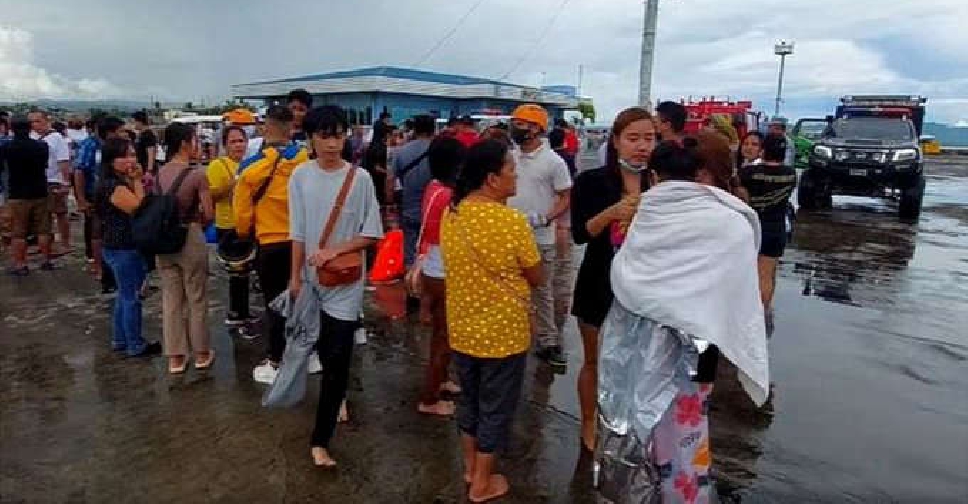 Supplied
A ferry with 165 passengers and crew on board caught fire in the central Philippines on Sunday with the coastguard saying all but two have been rescued.
The fire broke out on the Mama Mary Chloe which was sailing from Bohol to Leyte.
The Philippine coastguard confirmed one person has died while another remains unaccounted for.
The cause of the fire remains unknown but the cause is being investigated.
Posting on Facebook, the coastguard said the crew and passengers were rescued quickly with the help of boats sailing nearby when the incident occurred.