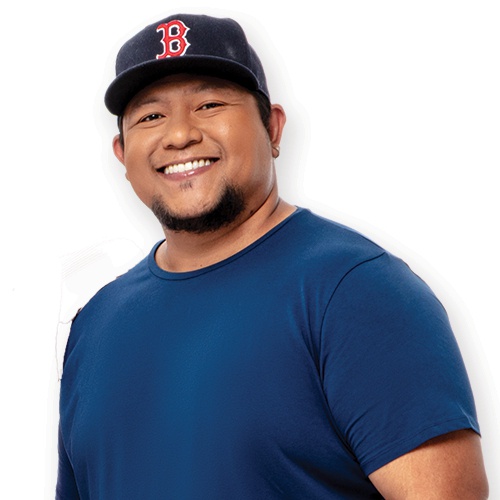 If you think Papa Dom's voice sounds familiar, that's because you may have heard him before. Other than a short stint as a booking agent, he's spent most of his working life in the radio industry, starting way back 2002 at a University campus radio then being on Batangas' airwaves for over 10 years.
During the week, he's a fitness instructor-in-training and spends his free time playing drums, singing, cooking and lording over the video game world.
Catch Papa Dom every Friday & Saturday, 8 am – 11 am on Patok Jeproks on Tag Weekend Na!