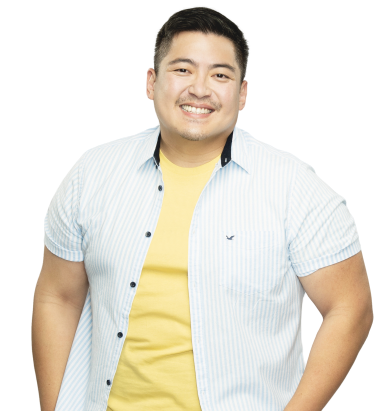 Philippine-born and America-raised, Frankie Chino is a radio rookie who stumbled into the industry after people kept asking him, "Hey, are you in radio?" because of his deep, bassy voice.
Having heard enough of these questions, he found himself a gig doing commercial voice-overs before moving on to the technical, behind-the-scenes side of the station.
Catch Frankie Chino every Friday & Saturday, 5 pm – 8 pm on Kantambayan on TAG Weekend Na.
Get to know Frankie Chino
What was your first job in UAE?
Financial Planner
Favourite Filipino movie?
Heneral Luna
Who is your Pinoy idol?
Manny Pacquiao
Favourite food that you discovered in UAE?
Murgh Makhani (Butter Chicken)
What do you love most about working in radio?
Reaching out to people.
What is your happy song?
Overwhelming - Jon Bellion or Smile - Uncle Kracker
What is your motto in life?
¯\_(ツ)_/¯
What is your secret talent?
I'm really good at games like Dance Dance Revolution.
What is love?
The feeling of wanting someone or something to be a big part of your life.
What is the essence of a radio presenter?
The ability to inform and excite.
HIS SHOW